More Than 1,000 Using Essex A&Es A Day
4 November 2015, 07:08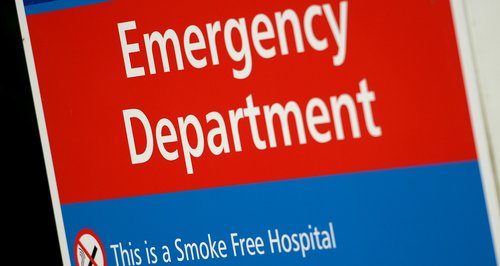 Figures seen by Heart show just how busy Essex's A&Es have been over the past year.
We asked all five of the hospitals in Essex to share their A&E attendance figures with us, and Colchester, Princess Alexandra, Basildon and Thurrock and Southend all responded.
The stats from September 2014-September 2015 show just how busy emergency departments get here, with an average of 1064 people needing emergency treatment every day.
What they also show, however, is the way some months this summer were even busier than the 2014-15 winter months, when hospitals usually always see a drop in people needing emergency treatment.
For example 35,349 people (an average of 1140 a day) needed treating in July, compared to 31,529 in January (1,117 a day).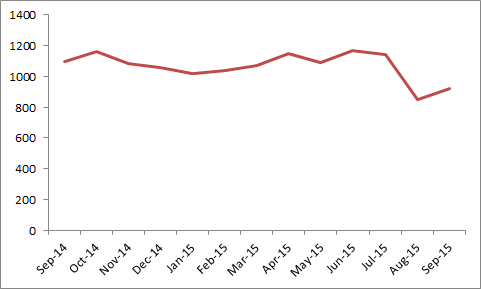 "It's really difficult actually because this year we haven't seen the lull that normally happens in Summer, in fact our numbers have been higher than what we had last Winter, and of course that is a cause for concern for us coming up to this Winter."
- That's from Sue Hardy the Chief Executive at Southend Hospital.
Already this Autumn, her hospital had to declare a 'black alert,' cancelling non-essential operations like knee operations and general surgery operations, because between 60 to 80 people showed up at Accident and Emergency all at once.
She told us why they made that decision:
"those beds that we would normally put elective patients in who had come in for operations, they had to have emergency patients in - so it was about moving our doctors around so we can provide the right care for patients"
#Southend Hospital's A&E is still very busy http://t.co/Hm8ecsa91B #Essex pic.twitter.com/sFHlpPUOKz

— Southend Hospital (@SouthendNHS) October 8, 2015
Plans have now been put in place to discharge patients sooner, getting pharmacies working more efficiently and just letting people know what the pressures are on A&Es, so they only use them if they really need to.
We asked Sue if that means no more black alerts over the next few months, she said:
"I don't think that I can honestly say there won't be any more black alerts, because I think that there will, especially over the winter period.
"But it's about working with our local community, and our local patients, that they don't use A&E when they don't need to."