More Than 1000 Using Essex's A&Es A Day
4 November 2015, 06:00
Figures seen by Heart show just how busy Essex's A&Es have been over the past year.
We asked all five of the hospitals in Essex to share their A&E attendance figures with us, and Colchester, Princess Alexandra, Basildon and Thurrock and Southend all responded.
The stats from September 2014-September 2015 show just how busy emergency departments get here - with an average of 1153 people needing emergency treatment every day.
What they also show, however, is the way some months this summer were even busier than the 2014-15 winter months, when hospitals usually always see a drop in
For example 35,349 people (an average of 1140 a day) needed treating in July, compared to 31,529 in January (1,117 a day).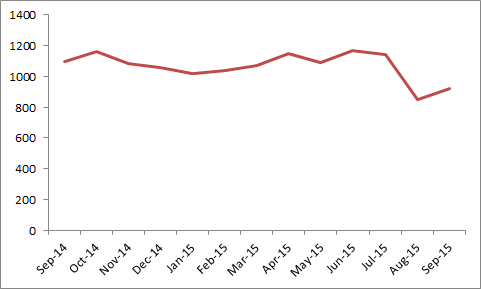 Already this Autumn, Southend Hospital have had to declare a 'black alert.'
Non-essential operations, and things like knee operations, general surgery operations were cancelled, because more than X people showed up at Accident and Emergancy
Sue Hardy's the Chief Executive at the Hospital, she told Heart:
"those beds that we would normally put elective patients in who had come in for operations, they had to have emergency patients in - so it was about moving our doctors around so we can provide the right care for patients"
<blockquote class="twitter-tweet" lang="en-gb"><p lang="en" dir="ltr"><a href="https://twitter.com/hashtag/Southend?src=hash">#Southend</a> Hospital&#39;s A&E is still very busy <a href="http://t.co/Hm8ecsa91B">http://t.co/Hm8ecsa91B</a> <a href="https://twitter.com/hashtag/Essex?src=hash">#Essex</a> <a href="http://t.co/sFHlpPUOKz">pic.twitter.com/sFHlpPUOKz</a></p>&mdash; Southend Hospital (@SouthendNHS) <a href="https://twitter.com/SouthendNHS/status/652046213529890817">October 8, 2015</a></blockquote>
<script async src="//platform.twitter.com/widgets.js" charset="utf-8"></script>