More Acid-Style Attacks In Essex Than Anywhere Else Since 2012
14 January 2016, 07:05 | Updated: 14 January 2016, 07:08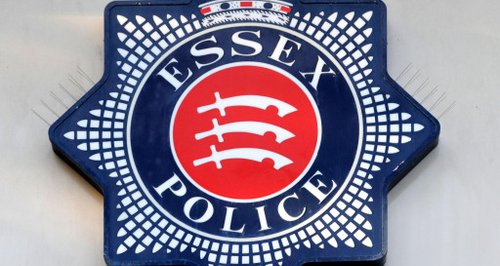 There has been more attacks involving acid or other corrosive substances in Essex since 2012 than anywhere else in the country, according to figures out this morning.
There have been 40 such attacks in that time. 12 took place between April 2013 and March 2014 but in the following 18 months that number doubled to 28.

The attacks not only involve acid but also bleach and ammonia.

One such attack took place in Witham where 57 year-old Wayne Ingold was sprayed in the face with sulphuric acid by two teenagers in a case of mistaken identity in August 2014.

Aarron Isaac, 19, and Jake McCabe, 16, were detained for 10 years and six years respectively for the attack.

Mr Ingold told the Press Association he felt "disdain and disgust'' towards his attackers and had received a letter from McCabe asking for forgiveness.

The-father-of-two said: "Can I forgive the boy? No I can't. He's going to be out in two years. I'm scarred for the rest of my life.''

Mr Ingold described the "unbearable pain'' he suffered in the attack which happened after he went to collect his post from a communal area at his block of flats.

He heard someone banging on the door and after a brief exchange, the teenagers threw sulphuric acid at him and ran off.

"At first, naively, I thought it was like a Lucozade because it was an orange, yellow colour,'' he said. ``I thought stupidly; 'Why the hell are you throwing juice over me?'

"Within seconds it took me back to my school days in the chemistry lab because I could smell the vapours of acid.

"When it hit my skin, the pain was unbearable. I put my hand up to protect my face. I turned to run back to my flat and they kept chucking it on the back of my neck.

"I ran into my en-suite. I panicked I was in so much pain. It was eating away at me.

"I looked in the mirror and my face had turned yellow. It looked like melted candle wax.''

Mr Ingold said he called the emergency services and one police officer who arrived on the scene was "physically sick'' when he saw his injuries.

He was forced to undergo major skin grafts on his face, neck, back and hand.

"I lost my home because I was too scared to go back to my flat in Witham,'' he said.

"For a good few weeks afterwards, I wouldn't go out at all. Even now I'm always looking over my shoulder.

"My face at the time was all black down the side and people were staring and pointing. That's really embarrassing.''

Mr Ingold said a "stronger deterrent'' was needed to tackle the rise in violent crimes involving corrosive substances.

"You can be any age and buy chemicals from big stores because it's battery acid or drain cleaner,'' he said.

"There has to be some sort of age restriction because they're doing serious damage, they're blinding people, they're ruining people's lives.

"At the minute you can get anything from a fine to life. That's a big gap. It depends on the severity of the crime.

"There has to be a stronger deterrent because these crimes are on the rise. It's got ridiculous now. One day someone will get killed.''

Essex Police said: "These are cowardly attacks which shatter lives and we will investigate and aggressively pursue perpetrators.

"There has been a rise in this type of offence over the past few years but thankfully the overall numbers of offences remains small.

"The figures given do not just cover acid attacks, but any offence involving bleach or ammonia. There have only been three attacks involving acid between April 2014 and November last year.

"Last November two teenagers were jailed for one of these offences and another that took place in Benfleet is in the process of going through the courts."