Murder Investigation After Man Stabbed In Harlow
6 March 2016, 06:14 | Updated: 6 March 2016, 06:15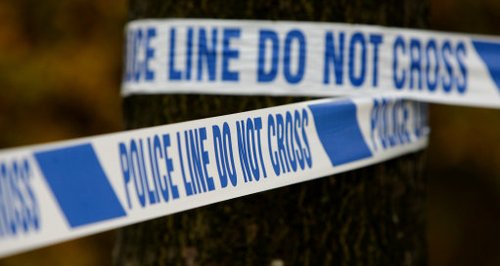 A murder investigation has started after a man was stabbed to death near a primary school in Harlow.
A 48 year-old man was found collapsed on a pathway close to St Luke's Catholic School on Pyenest Road at around 10.45am yesterday.
The man, who is thought to be from the Harlow area, was taken to Princess Alexandra Hospital for treatment but died shortly after.
Forensic examinations have been taking place at the scene and police have been conducting house-to-house enquiries.
Detective Chief Inspector Marina Ericson, of the Serious Crime Directorate, said: "Our enquiry is currently at a very early stage and we would like to hear from anyone who has used this pathway today or was in the area of Pyenest Road, Hollyfields and Abercrombie Way this morning and saw anything that seemed suspicious or unusual.
"We believe the victim had walked up the pathway, where he was found, from Southern Way and was attacked close to Holly Field near the Pyenest Road end of the track.
"A forensic post-mortem will be carried out in the near future to establish the cause of death but all the information we currently have suggests our victim has been stabbed and this is a murder enquiry.
"We will remain at the scene for some time and there will also be uniformed officers in the area, who anyone with information or seeking reassurance can speak to.
"If anyone has information which could help us make an arrest or piece together the full picture of what has happened this morning then I would ask them to call Harlow Major Incident Team on 101 or ring Crimestoppers anonymously on 0800 555 111.
"It offers rewards of up to £1,000 for information leading to the arrest and conviction of offenders".