New Chief Fire Officer Hired For Essex Fire Service
23 January 2018, 09:53 | Updated: 23 January 2018, 09:55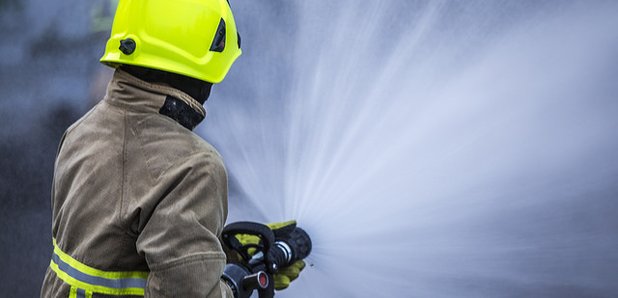 The Essex Police, Fire and Crime Panel has confirmed Jo Turton as Chief Fire Officer/ Chief Executive for Essex County Fire and Rescue Service (ECFRS).
Jo's appointment follows a rigorous recruitment process in November and December 2017, and she will join ECFRS in early April 2018.
Commenting on the appointment PFCC, Roger Hirst said:
"I'm delighted that Jo Turton is coming to Essex. She brings relevant and complementary skills, as well as the passion needed to lead the Essex County Fire and Rescue Service. She will be able to steer the organisation further on its journey of cultural change, enabling it to be one of the very best fire and rescue services in the country."
ECFRS Chief Fire Officer, Adam Eckley added:
"I have the upmost confidence that Jo's considerable leadership knowledge and experience is going to be a great asset for Essex County Fire and Rescue Service.

"I believe that her first class experience as a Chief Executive of a large, upper tier County Council is what ECFRS needs to continue its transformational journey and to move the Service forward."
Jo has worked in and around local government for most of her career. For the last fifteen years she has held senior operational and leadership roles in Shropshire and Lancashire, including most recently the post of Chief Executive at Lancashire County Council.
Prior to joining Shropshire County Council, Jo was employed as an Area Performance Lead at the Audit Commission where she worked across a range of sectors including the NHS and Prison Service as well as advising local authorities from Durham to Exeter.
Jo has considerable experience working in multi-agency environments at a County and national level. During her time at Lancashire County Council she initiated and led cultural transformation programmes at a directorate and corporate level as well as developing new service delivery models with public and private sector organisations across Lancashire. This was achieved in partnership with a range of stakeholders, including the local authority trade unions, and is an approach that is now being replicated in other County Councils.