New Claims Ambulance Delays Led To 81 Deaths
2 February 2018, 16:02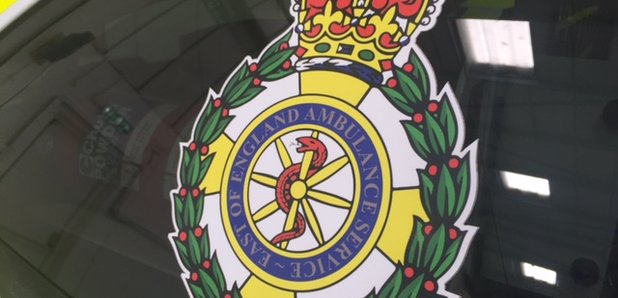 After pressures faced by the East of England Ambulance Service this winter reportedly lead to the deaths of two people in the region, it's now being claimed there may have been a further 120 cases of potential harm caused to patients because of ambulances delays.
Former Health Minister and the MP for North Norfolk, Norman Lamb, has told the Commons today that an independent governance review is needed, after he claims potentially up to 81 patient deaths over the Christmas and New Year period were associated with delays.
The East of England Ambulance Service Trust say an investigations is taking place and by Easter, we should know whether the pressures they faced this winter did lead to patients being harmed.
A risk summit held earlier this week in private, identified a number of actions that were needed to secure greater resilience for regional ambulance services.
Some are for EEAST and some actions are for the wider NHS, but they include:
1. EEAST will deploy additional staff and vehicles between now and Easter. This will include securing additional vehicles from independent providers
2. EEAST will improve its ability to forecast demand as part of strengthened winter planning
3. EEAST will take steps to improve staff availability at peak times, including action to improve staff health through flu vaccination and reviewing the Trust¡¦s leave policy
4. Local hospitals will be asked to accept prompt handover of patients from ambulance crews in order to release the crews for other calls
5. EEAST will improve its internal escalation procedures to deal with periods of high pressure
6. CCGs and other providers of NHS care across the region will implement measures to moderate the use of ambulance services, using safe alternatives wherever possible
7. Any Serious Incidents that occurred over the winter period will be subject to a thorough review process to ascertain whether patients were harmed.
The EEAST also say they're working with NHS England to improve current and future services.