New Colchester Chief Exec Confident Of Improvement
18 May 2016, 08:18 | Updated: 18 May 2016, 08:42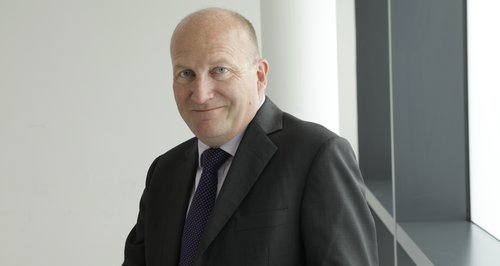 The new Chief Executive of Colchester Hospital says improving care there will be a "tough journey" but he is confident it can be done.
It was announced yesterday Nick Hulme will be taking over from Frank Sims, who was only appointed seven months ago.
Mr Hulme is currently the Chief Executive at Ipswich Hospital and the move follows the start of a new long-term partnership between the hospitals, described as the "only way" to secure services for patients at Colchester.
Mr Hulme said: "I have to believe we can make the improvements that are required, but I also know it'll take some time and it's going to be a fairly tough journey.
"I do have confidence, I've met some really good people here at the hospital already and I will be working with the leadership team and the senior clinicians and others to make sure we deliver success.
"We will be, over the next month, conducting out a very detailed diagnostic of what the major challenges are around quality and safety, and starting to address those.
"I think there's also something about building some confidence in the staff. It's my job to support them to give excellent care to patients no matter what time of day, and that's the challenge".
Colchester Hospital has been in special measures for more than two years and last month the Chief Inspector of Hospitals, Professor Sir Mike Richards, said he did not have confidence in the current board to address the issues that needed to be tackled.