New Colchester Hospital Chief Exec Starts Job
19 October 2015, 08:52 | Updated: 19 October 2015, 08:53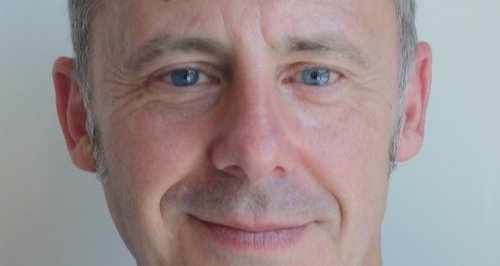 The new Chief Executive of the trust that runs Colchester Hospital has officially started his job today.
Franks Sims replaces Dr Lucy Moore, who held the role on an interim basis.

He was due to take up the role in early December but the hospital says he has been able to join them earlier than expected.

Mr Sims was the Chief Executive of Hounslow and Richmon Community Healthcare NHS Trust.

After his appointment was announced in August, he said: "I want to emphasise my commitment to the long-term success of Colchester Hospital University NHS Foundation Trust.

"In recent roles, I focused on developing organisational identity, culture and values as I see staff as the absolute key to success, both in terms of delivering outstanding patient care and in organisational sustainability.

"I believe I bring a blend of skills and expertise that will help the Trust put in place continuous service improvement and effective operational performance as well as deliver strategic goals such as integration and sustainable growth.

"I have faced and successfully managed similar issues to those at the Trust and this is part of the attraction of this job. I am pulled by the opportunity and the sense of determination to deliver positive changes, which I have no doubt that the Trust will be able to achieve."

Mr Sims has been the Chief Executive at the NHS Trust in west London since April 2014. Prior to that he was the Chief Officer at High Weald Lewes Havens Clinical Commissioning Group for two years and a director at Maidstone and Tunbridge Wells NHS Trust from 2004 to 2009.

He started in the NHS as a management accountant in 1989 and over the next 15 years held a range of managerial posts at NHS trusts.