New hospital in Harlow to be debated in Parliament
5 November 2018, 08:17 | Updated: 5 November 2018, 08:18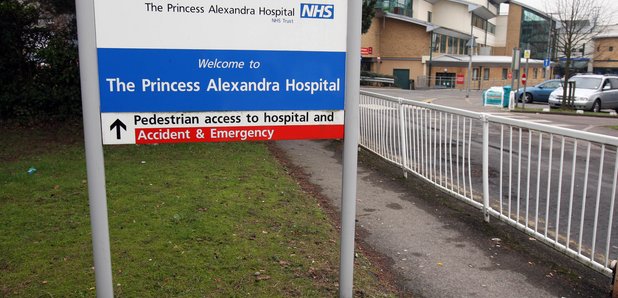 The need for a new NHS hospital in Harlow will be debated in the House of Commons later.
It will be presented by the town's MP Robert Halfon - who has been campaigning for a new health campus to replace the Princess Alexandra.
The campaign has been supported by a number of MPs representing neighbouring constituencies and healthcare organisations.
Mr Halfon wrote to the Health Secretary in May 2018 alongside his colleagues to raise the pressing need for a new hospital in Harlow.
The letter was co-signed by Charles Walker MP, Mark Prisk MP, Eleanor Laing MP, Kemi Badenoch MP, The Rt Hon Priti Patel MP and Alex Burghart MP.
Robert Halfon said: "Harlow is in desperate need of a new healthcare campus fit for the 21st century.
"Although we have a wonderful hospital with extraordinary NHS staff, it is no longer fit for purpose. The building is literally falling down under the mounting influx of patients. The A&E department alone can see up to 300 patients a day - 10% higher than the national average.
"The outstanding employees have done some tremendous work to get the hospital out of special measures, but it is now the infrastructure itself that is hindering any further progress.
"I am delighted to be drawing attention to this in Parliament once again and determined to make funding a reality for Harlow. A new hospital health campus would bring together A&E services, GP provision, social care, physiotherapy and a new ambulance hub in state-of-the-art, purpose-built facilities.
"This new hospital would serve not only Harlow, but have a much wider impact on healthcare provision in Essex."