'No time to grieve' for Southend evictee
27 July 2018, 07:45 | Updated: 27 July 2018, 07:47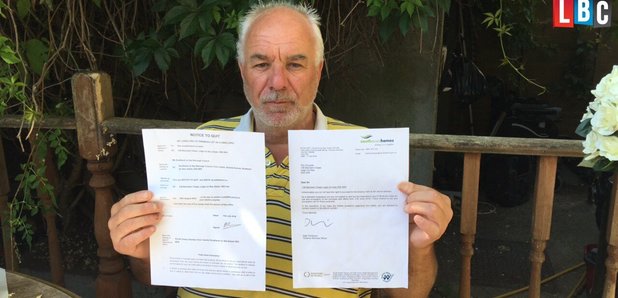 A man from Southend who is being evicted from his home of 25 years after his wife died has told Heart he has no time to grieve.
Greg Doherty's been given four weeks' notice - because the tenancy was registered in his late wife's name.
"We don't want to move, our family don't want to move - this house has too many memories. Too many loving memories," he told Heart.
"It's not a house - it's our home.
"South Essex Homes have shown no compassion, they have shown absolutely no discretion.
"I have no time to grieve.
"I have to fight this. I'm having to find the strength to fight this.
"One of the last words my wife said before she was going into her final stages was, 'Don't let them take the home.'
"I have to fight this for her memory."
In a statement, South Essex Homes said:
"We would like to offer our condolences to Mr Doherty and his family; however, unfortunately there are no further rights for succession to this tenancy in line with the Housing Act 1985.
"South Essex Homes will assist Mr Doherty with his housing application to see if Southend Borough Council have a duty to re-house him and also assist with housing advice to support him.
"We are sympathetic to his needs and the memories that he has at this property, but social housing is provided to those in most need and the property would have to meet the need of the household, which in this case it does not.
"If Southend Borough Council does have a duty to house him, he will be offered suitable accommodation."