Paramedics More At Risk Of PTSD Than Soldiers
15 April 2016, 06:00 | Updated: 15 April 2016, 11:10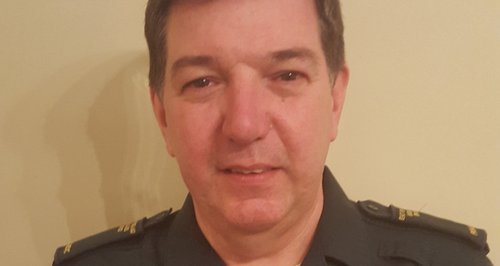 Heart's been told paramedics at the East of England Ambulance Service are nearly twice as likely to get Post Traumatic Stress Disorder as soldiers.
Dean Stuart's a paramedic working out of Chelmsford and last summer he got called out to a job that changed his life forever.
Someone dialled 999 to report an injury at a train station near Grays, but it was actually a suicide on the line.
He walked down expecting to find someone hurt, but alive, and instead turned around to see a decapitated head.
He told Heart he was shaken, but he's dealt with things like that before so didn't think too much of it: "But then I went to bed that night, and as I closed my eyes it was like a cine-camera going off, all the images in black and white flickering in front of me.
"I just couldn't sleep."
Dean had been left with Post Traumatic Stress Disorder, his mood changed and he became angry and suffered from debilitating flashbacks.
Even though he's dealt with cases like that before, he says this one hit him differently, because he wasn't expecting to see what he saw.
"My guard was down, I've been called out to jobs like that before and they don't affect you, well they do affect you, but you cope with it.
"Sometimes - you're just exhausted.
"[...] We're not robots, we are vulnerable, and seeing some of the stuff we see isn't a normal thing for anyone."
Through it all though Dean says the welfare support at his work, a new system called TRIM, is what saved his life:
"I can honestly say without Martin Butterfield's passion for TRIM, and his drive in moving this forward, I wouldn't be alive today.
"And interestingly enough last week I got a letter through from my GP that said I've now been referred for my first assessment for mental health with what's going on with the PTSD, 7 months after the incident happened."
You can hear Dean's full story here:
A spokesperson from the East Ambulance service says: "The TRiM programme has done so much to help create a more supportive and positive impact on our people, especially as we focus our efforts on cultural change.
"Our patient-facing staff can be deeply affected by a whole host of different scenarios, often some length of time after they've attended a job and sometimes on a daily basis.
"Dean's experience has shown, something like TRiM can at least be the stepping stone our colleagues need and we're very supportive of a national push to better recognise PTSD in emergency work."
But Dean's story is not unique.
Oxford Academic, Dr Jennifer Wild, studies PTSD in emergency service workers.
She told Heart around 10% of paramedics are thought to suffer from the condition, which is higher even than the rates in soldiers: "Research that's come out of King's College London has identified between 5-7% of soldiers who are likely to develop PTSD, depending on their level of combat exposure."

It's thought the difference is because soldiers serve for tours, and then get to come home and recover from what they've seen:
"Well they [paramedics] have a greater exposure to traumatic incidents than the general population, so they have repeated exposure, all emergency workers do.
"And they have organisational pressure, and targets that they have to meet, so they have very very stressful jobs, and this exposure to traumatic incidents increases the risk of developing post-traumatic stress."