Paramedics Waiting 2,000 Hours A Week To Transfer Patients
24 March 2016, 07:14 | Updated: 24 March 2016, 07:16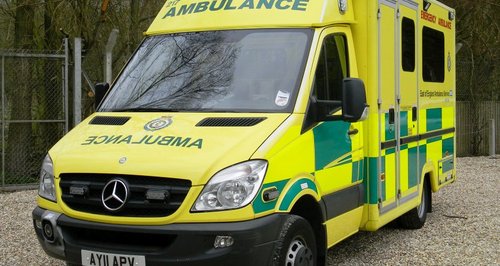 The Chief Executive of the East of England Ambulance Service has told Heart paramedics are wasting 2,000 hours each week waiting to transfer patients into hospital.
Robert Morton says that is the equivilent of 15 ambulances not being able to go out on the road each day.
He told Heart it is having a big impact: "That means there are probably hundreds of patients that we are not able to respond to within the target time because ambulances are parked outside a hospital.
"The numbers (of patients) at the moment are absolutely huge. Hospitals and the ambulance service are witnessing extraordinary levels of demand which they've never seen before.
"Somebody said to me recently 'what would you do if we gave you an extra 50 ambulances a day?', and I said to them unfortunately we'd probably have longer queues at hospitals. That's the problem".
Mr Morton says he has written to all hsopitals asking them to work on fixing the problem.