Payout For Family Of Teen Murdered in Grays
14 March 2016, 07:10 | Updated: 14 March 2016, 16:56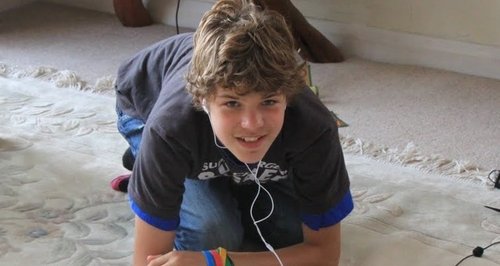 A police force has settled a legal claim and "unreservedly apologised'' to the parents of a 14-year-old boy who was murdered in Essex by another teenager after he was groomed through online gaming.
Barry Bednar and Lorin LaFave sought damages against Surrey Police for failing to protect their son Breck Bednar (pictured) after the force did not respond properly to a call Ms LaFave made about her concerns.

Computer engineer Lewis Daynes was jailed for life last year with a minimum of 25 years for the murder of Breck, from Caterham, Surrey, who was found with a fatal neck wound at a flat in Grays in February 2014.

Daynes, 19, groomed his teenage victim through an online gaming group he ran and lured Breck to his home despite Ms LaFave's concerns and her call to the police.
On Sunday, a joint statement from the force, Mr Bednar and Ms LaFave said: "The parties have now reached a settlement of the claim.

"Surrey Police accept that mistakes were made in how Ms LaFave's telephone call to them was handled and responded to; and unreservedly apologises for them."

The statement added: "As part of the settlement, Surrey Police have agreed to implement recommended changes to their procedures to ensure that other children like Breck are protected.

"Mr Bednar and Ms LaFave hope to work with Surrey Police in order to enhance awareness of the dangers that young people face online and to ensure that appropriate training is given to staff to assist in the prevention of similar crimes against children."

Last year, the Independent Police Complaints Commission (IPCC) called for better training for call handlers after finding that Ms LaFave did not receive the support she needed when she rang to raise concerns he was being groomed online.

The commission's investigation found the Surrey Police call handler and their supervisor lacked knowledge of dealing with grooming concerns and that Ms LaFave had provided information when she called in December 2013 which should have flagged the potential risk of the boy being groomed.

The report found that a Police National Computer (PNC) check should have been completed and that Mrs LaFave was not provided with information about specialist agencies such as the Child Exploitation and Online Protection Centre, which provides a reporting service and advice to parents who suspect someone of behaving inappropriately towards their child online.

After the IPCC report, Surrey Police said a number of improvements had been made in the contact centre, including introducing a dedicated training day for staff to identify risk.

Ms LaFave now campaigns for awareness of the dangers of the internet.