Pensioner Denies Murdering Wife At Walton Care Home
11 March 2016, 12:15 | Updated: 11 March 2016, 12:48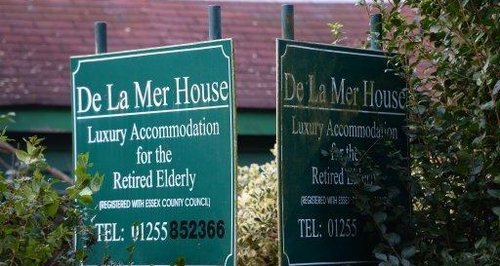 A pensioner has denied murder after allegedly shooting dead his wife at a care home in Walton-on-the-Naze.
Ronald King, 86, was charged with murder after Rita King, 81, was killed at De La Mer House in Naze Park Road on December 28.
King, of Cedar Close, Walton-on-the-Naze, appeared at Chelmsford Crown Court on Friday where he pleaded not guilty.
Care home staff said Mrs King was suffering from dementia at the time.
The hearing was delayed after Judge Charles Gratwicke heard King, who has one arm and limited mobility, could not be brought from the cells as he was in a wheelchair and there was no appropriate lift access.
The judge said: ``I understand he is in a wheelchair and for health and safety reasons the staff in the cells are not permitted to bring him to court.
``It is imperative this court hears this case as promptly as possible.''
There was a short delay before the hearing took place in an overspill court in the magistrates' court building across the road.
King was transported across the road in a prison van.
Wearing a grey and orange fleece top, he looked frail as he entered the dock escorted by two prison guards.