Pensioner Dies While Waiting Hours For Ambulance
5 January 2018, 16:07 | Updated: 5 January 2018, 16:11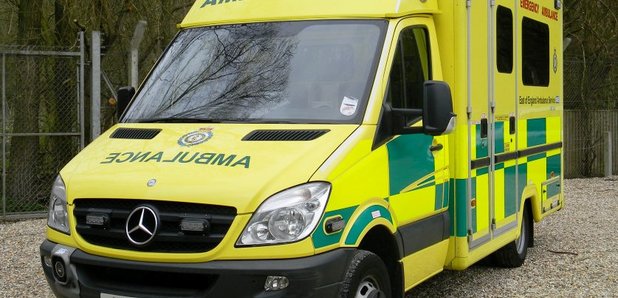 A pensioner has been found dead in her house in Essex after waiting almost four hours for an ambulance to arrive.
The GMB union says the 81-year-old woman called 999 complaining of chest pains on Tuesday but when paramedics arrived hours later and forced entry to her property in Clacton, she had already died,.
East of England Ambulance Service (EEAST) said crews arrived three hours and 45 minutes after the initial call.
Dave Powell, regional officer for GMB, said the incident is "another example of how we are not coping" with the NHS winter crisis.
"My concern is now that we are actually suffering deaths whilst people wait for ambulances," he added.
"On arrival, the crew had sufficient concerns to force entry to the property as the control room could not contact the patient via telephone.
"Unfortunately, the patient was found deceased in the property and there was nothing the crew could do for her.
"I'm sure this case is much more widespread than the public is aware of."
This morning we told you how the East of England Ambulance Service has admitted it's had to rely on taxis over the holiday period to take patients to hospital after struggling to cope with a surge in demand.
We're waiting for a statement from the service on this particular case, but yesterday Matt Broad, deputy director of service delivery, said "The Trust, as well as the wider NHS, is still experiencing incredibly high demand and is under extreme pressure."