Pensioner Jailed For Murdering Wife In Clacton
8 September 2017, 11:34 | Updated: 8 September 2017, 12:22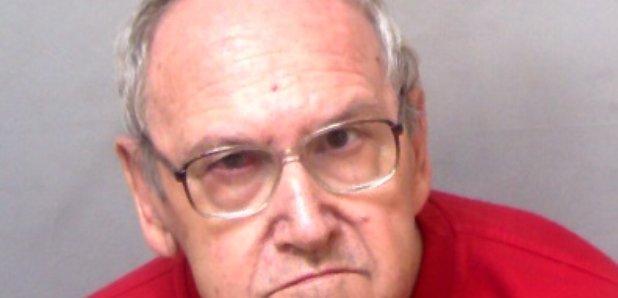 A pensioner who murdered his 81-year-old wife in Clacton, using a wooden vase made by one of her sons has been jailed for life with a minimum term of 16 years.
John Chapman, 72, admitted to murdering his wife Jean at theirhome in Vista Road was sentenced at Chelmsford Crown Court today.

Andrew Jackson, prosecuting, said Chapman launched a "powerful, sustained and determined attack" as his wife lay asleep in bed six days after her 81st birthday.

He said the attack happened at around 4am and Chapman made a 999 call at 6.11am on June 12.

"In calm and measured tones, he began by giving his name to the operator then said 'I've just killed my wife'," said Mr Jackson.

"Asked what had happened, he said basically 'there have been problems. I've been trying to kill myself but I couldn't do it as I was thinking about what she would do when I'm gone.'"

Chapman said in the call that he "cracked her on the head with a wooden vase" then strangled her.

Police attended and found Chapman sitting on a sofa in the living room and the body of his wife wedged between their double bed and the wardrobe.

Mr Jackson said Chapman had tried to throw himself from a balcony "but was unable to do so".

"That vase had been a gift years before," said Mr Jackson. "It was made by one of her sons when he was a schoolboy.

"It's the prosecution case that when his wife was in bed and probably asleep, this defendant hit her probably 10 times with the wooden vase."

He said the couple had been married for more than 35 years and had no children together, but Mrs Chapman had two sons from a previous marriage and was a grandmother.

A birthday card from Chapman to his wife was found displayed in the flat.

"In that card, he had written 'all my love, thank you for your understanding'," said Mr Jackson. "What he meant by thanking her for her understanding, only he knows."

Bruce Bowers, one of Mrs Chapman's two sons from a previous marriage, said in a victim impact statement that the family were in "shock and disbelief".

"If he had wanted to end his life, he should have just got on with it," he said.

Judge Charles Gratwicke, sentencing, said it was a "merciless, sustained attack on a defenceless woman who stood no chance as she slept" and that there was no suggestion Mrs Chapman showed her husband "anything other than love and affection".

He added that Chapman murdered his wife in a "brutal and savage way" and it was "hard to contemplate how anyone could act so selfishly".

Craig Rush, mitigating, said Chapman pleaded guilty at the earliest opportunity, had a depressive illness and sent his apologies to his wife's two sons from her previous marriage.