Petition Against Bradwell Power Station At 1,600 Signatures
27 October 2015, 06:44 | Updated: 27 October 2015, 06:45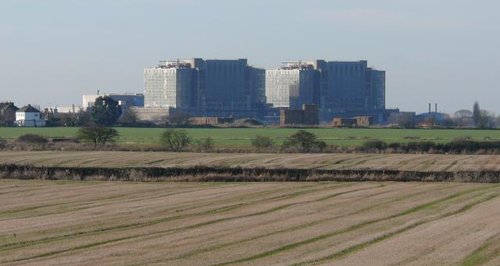 A petition set up calling for the Government to think again about plans for a Chinese-built nuclear power station in Bradwell has gained more than 1,600 signatures.
It was set up a month ago, before a deal for a company from China to develop a new plant in Essex was confirmed during the Chinese President's visit to the UK last week.

There have been concerns over the health and environmental impact of a new plant.

Sophie Weaver, from campaign group Fight Against Bradwell (FAB), said: "We need to stop the Government going ahead and doing whatever they want without some kind of debate, without looking into what will happen as a consequence.

"At the moment we're facing a consequence of if they do built a new nuclear power station, there will be further waste.

"What really bothers me is that we have an estuary here that is a wonderful place to live, people work on the Blackwater estuary, and all that is being put at risk by the Government because of money."

The Government says any new plant would have to adhere to British safety standards.