3,000 Sign Petition Against Harlow Motorbike Injunction
27 May 2016, 07:44 | Updated: 27 May 2016, 07:46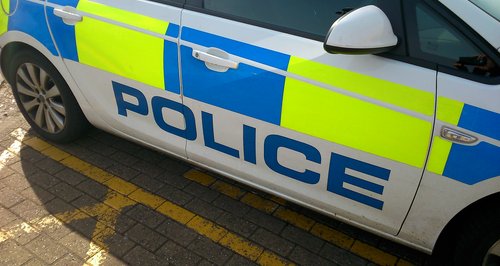 More than 3,000 people have signed a petition calling for an injunction banning anti-social motorbike riding in Harlow to be scrapped.
The injunction came in last week at aims to target things like racing and so-called "ride outs".
Local rider Kevin Bilton set up the petition and said: "This draconian injunction is offensive to bikers who ride legally and respectfully and is ill thought out in its implementation.
"This injunction will impact upon law abiding riders including groups of friends, motorcycle clubs and charity events.
"The police already have the power to stop any illegal activities taking place using existing laws and the public are concerned that this injunction will be misused to punish riders who ride within the law.
"This injunction must be withdrawn urgently to prevent further alienation of law abiding citizens and further embarrassment to Harlow Council".
In response, Harlow Council said: "The purpose of the injunction is not and has never been about stopping those responsible riders or drivers from enjoying using their vehicles in a lawful manner.
"Harlow Council is very sorry that this issue has upset and angered the wider biking community. This was never our intention and we hope the below helps explain the reasons for applying for the injunction and who it is ultimately targeted at.
"The injunction aims to target a growing problem of groups of people creating a nuisance by riding bikes illegally on the streets, public highways and on green spaces in Harlow.
"It is these unauthorised ride outs, and these only, which are the target of this injunction.
"Not only do these unauthorised ride outs cause nuisance to communities, it also puts the safety of the wider public and the riders at serious risk.
"Concerns are being raised by Harlow residents about persistent unauthorised gatherings causing a nuisance and antisocial behaviour, and the Council, supported by the Police, had to listen and act.
"The injunction will therefore only be served and enforced on people who are gathering and causing a nuisance and carrying out antisocial behaviour.
"The injunction does not distract from the Police's existing powers. It is simply one of a number of measures in place to deal with this specific problem being experienced in Harlow.
"This year the Essex Police have received 121 calls about motorbikes, quad bikes, pit bikes and mopeds being ridden illegally or in an antisocial manner in Harlow between March and May. This compares to 74 during the same time last year".
Inspector Paul Maleary from Essex Police said: "Essex Police fully supports the injunction held by Harlow Council.
"This clarification statement makes it clear that neither Essex Police nor Harlow Council intend to target those persons engaged in lawful activity.
"Our response to any activity will continue to be proportionate and ensure that quality of life for Harlow residents is maintained".