Plans for Colchester Christmas Ice-Rink
9 March 2015, 14:05 | Updated: 9 March 2015, 14:16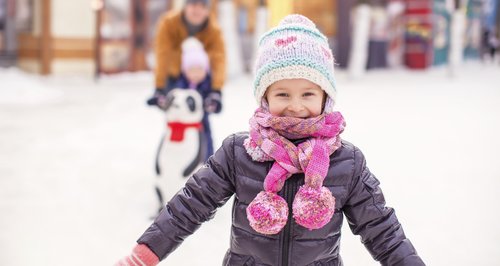 Plans have been released for a new Christmas ice-rink and festive fayre in Colchester which it is hoped could bring more than 40,000 people to the town.
The six-week event will run from late November until the new year and is anticipated to be the only one of its kind in the region.
A formal planning application will be submitted to Colchester Borough Council later this month.
Ben Payne from special effects company, Illuminate Design, is behind it. He said: "Everything about the Christmas festival will be focused on giving visitors a great experience and there will be something for all the family. We are expecting to create about 30 seasonal jobs and are keen to attract commercial partners to support the venture."
Commenting on the plans, David Burch, Director of Policy at the Essex Chamber of Commerce, said: "This would certainly add to Colchester's attraction as a destination venue for Christmas shoppers and we welcome these plans."