Police "Desperate" For Harlow Fire Answers Three Years On
15 October 2015, 07:53 | Updated: 15 October 2015, 07:56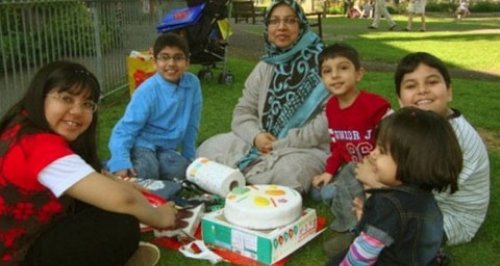 Essex Police say it is "desperate" to find answers to a fire in Harlow that killed six members of the same family in Harlow exactly three years ago.
Dr Sabah Usmani and her children Hira, 12, Sohaib, 11, Muneeb, nine, Rayyan, 6 and three-year-old Maheen died as a result of the fire which swept through the ground floor of their terraced home in Barn Mead, Harlow, in the early hours of Monday, October 15, 2012.

Dr Usmani's husband, Dr Abdul Shakoor, was the only survivor having jumped out of an upstairs window in an attempt to get help for his family.

Essex Police says it has been one of the most difficult and challenging inquiries it has ever carried out, and it believes the answers lie in the community.

Senior Investigating Officer, Det Supt Rob Vinson, of the Kent and Essex Serious Crime Directorate, said: "Three years have passed and we are desperate to find answers for Dr Shakoor.

"We have said right from the start that the answer to this case lies within the community of Harlow. I would urge anybody who knows anything to come forward.

"Please don't hold anything back as even a small piece of information could help us unlock the answers and find the person or persons responsible.

"If you don't feel comfortable talking to the police you can speak to independent charity Crimestoppers anonymously.

"A mother and her five children lost their lives in this fire. A father lost his wife and children. This is still an active investigation and we are determined to do everything we can.

"It's affected the whole community in Harlow and local people are still coming to terms with what happened."

Anybody with any information is asked to contact the Serious Crime Directorate at Brentwood on Essex Police 101.

People can also contact independent charity Crimestoppers anonymously on 0800 555 111.