Police "Not Giving Up" On Finding Missing Essex Man
6 November 2015, 07:04 | Updated: 6 November 2015, 07:06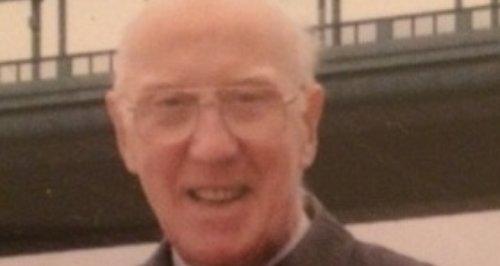 Police looking for missing pensioner Gordon Wilson, from west Essex, say they will not give up trying to find him.
The 82 year-old, who has vascular dementia, was last seen leaving his home in Leaden Roding on 25th October.

It is thought he may be trying to get back to Glasgow, where he lived for 71 years.

He was spotted on CCTV getting off a bus in the Halstead area, and members of the public joined police in a search of the area yesterday.

Mr Wilson's daughter, Gillian, said she was thrilled by the support: "We're so touched that so many people won't to give their free time to look for our dad.

"He would be touched too. He would have been delighted to know that so many people cared".

Acting Chief Superintendent Ewan Wilson, who is leading the investigation into Mr Wilson's disappearance said: "We're absolutely determined and we're not giving up any hope.

"I'm absolutely crystal clear, and so are my officers, that we will do everything we can to find him.

"He's a vulnerable elderly gentleman, with some wuite distinct health issues.

"He's a lovely guy, everyone is concerned for Mr Wilson. We need to find him as soon as possible".