Proctor: Police 'Overbalanced' In Favour Of Abuse Claimaints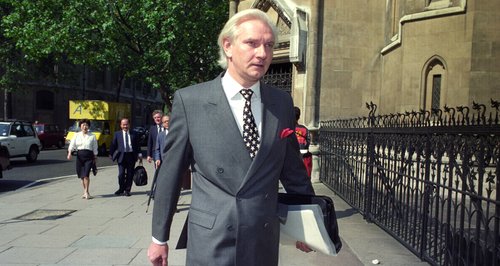 Former Conservative MP Harvey Proctor said police have "overbalanced" in favour of sex abuse claimants as he launched a new book on his ordeal after he was accused of being part of a VIP paedophile ring.
The 69-year-old, who represented Basildon from 1979 to 1983 and Billericay from 1983 to 1987, saw his home raided and was twice interviewed under caution as part of the historical abuse probe, Operation Midland, but has been told he will face no further action.

He said the book was an account of his life under police investigation.

Mr Proctor told Good Morning Britain: "It's cathartic. I could not have existed, could not have survived the last six months with the pressures every day, from you the media and others, thinking every day: is it a call from my solicitor bringing me back to the country to face charges?

He added he felt it would be "impossible" to return to his life before the allegations surfaced, having already rebounded from having to leave parliament in 1987 after pleading guilty to acts of gross indecency.
Mr Proctor, who is gay, held an extraordinary press conference in August detailing many of the allegations being investigated by Operation Midland.
The inquiry, looking at claims that boys were sexually abused by a number of public figures more than 30 years ago, focused on allegations made by a man known as "Nick", and two other complainants who came forward later.

Mr Proctor has previously called for the resignation of Metropolitan Police commissioner Sir Bernard Hogan-Howe and other top officers.

He also said he believed sex abuse suspects should be granted anonymity before being charged.
The book, Credible And True: The Personal And Political Memoir of K Harvey Proctor, will be launched at an event in central London later.