Police Release Basildon Burglary Efit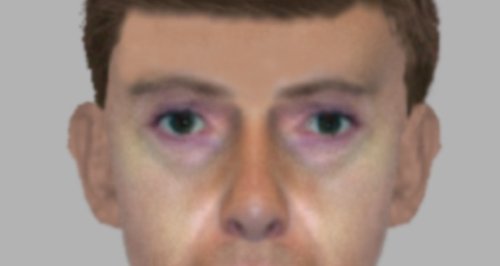 Police have released an efit image of man they're looking for after a couple in Basildon were burgled by armed men.
The couple were at home when it happened on Sunday 31st May.
They heard a knock at the door of their house in Fair Mead but when the woman went to answer it two men forced their way in.
The men were armed with knives and threatened the woman, who is in her 50s, and her husband.
They demanded money and jewellery before punching the husband, who is aged in his 60s.
The men took off with a handbag, a mobile phone and jewellery, which included the woman's wedding and engagement rings.
Police are now asking people to help them identify the man pictured in the efit.
He's described as white, between 5ft 8 to 5ft 10, slim and aged 28 to 32.
He had very dark medium length hair and was clean shaven. During the burglary he was wearing a black, possibly fleece-type, jacket with a zip, dark jogging bottoms and white trainers.
The second man was between 6ft and 6ft 3, and slim. He was wearing a balaclava, a dark grey jacket and dark jogging bottoms.
Anyone with information is asked to call Temporary Dc Hammond on 101. Alternatively, they can contact Crimestoppers anonymously on 0800 555111 or www.crimestoppers-uk.org.