Power Cuts To Be Shortened In East Anglia?
3 December 2017, 06:00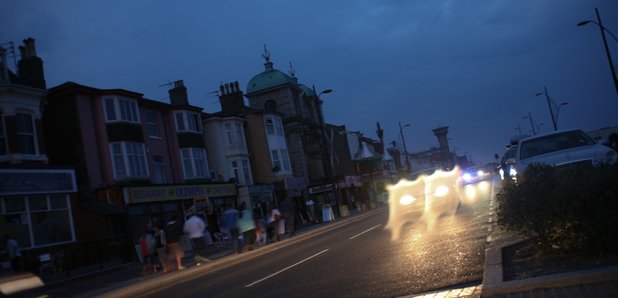 Helicopter patrols are helping to keep electricity supplies in East Anglia safe and resilient for millions of homes and businesses.
UK Power Networks, Britain's largest electricity distributor, has teamed up with PDG Helicopters in a £2.5m contract to survey overhead power lines and equipment in both the East and the South East of England.
The air patrols offer a bird's eye view of power lines allowing them to check for any problems much more quickly and easily than engineers on foot. As well as routine patrols, helicopters can help identify damage sites after storms, so equipment can be repaired and power supplies restored more quickly.
Ian Draper, senior asset engineer at UK Power Networks, said: "These helicopters have an important role to play in the maintenance and repair of the overhead electricity network, ensuring electricity supplies are safe and resilient for homes and businesses. The crew can carry out inspections on circuits in a single day that could take engineers on foot weeks to complete.
"Previously in the East we have tended to use helicopters only to survey storm damage but by working with PDG helicopters, we can now carry out more cost-effective routine patrols and survey the entire network more quickly and safely.
"The helicopters are currently our preferred way for carrying out safety checks on our overhead lines and equipment - but it is not the only way and we are keen to look at other approaches. Whatever approach we use, we will still need to periodically carry out patrols on foot as they provide an important physical assessment of the equipment as well as visual."
Rob Hill, from PDG Helicopters, said: "We are delighted to be working with UK Power Networks on this important contract. PDG Helicopters have a very collaborative and innovative approach in working together to achieve the best possible results for our clients. This approach is at the forefront of our contract with UK Power Networks."
The helicopters fly from local airfields when on patrol. During routine inspections, the crew check for damage or abnormalities on poles, pylons, power lines, stay wires and other components. For example, they might notice a balloon tangled up in cables, tree branches interfering with the lines or lightning damage.
Before a power line is switched off for maintenance work the crew can swiftly fly the length of the circuit to check for any issues on the rest of the line. PDG Helicopters has an exemption from the Civil Aviation Authority to fly low so that overhead line engineers can inspect the equipment by eye.
UK Power Networks owns and maintains 46,000 kilometres of overhead power lines in the South East and East Anglia. The helicopter surveys cover the 11,000-volt to 132,000-volt network, including lines supported by wooden poles and steel pylons.
Investing in infrastructure is a key part of UK Power Networks' plans - it's investing £500million this year to upgrade and maintain its networks as part of a £4.5billion investment during the eight years to 2023 to keep power supplies safe and reliable for homes and businesses.
UK Power Networks delivers power to more than eight million homes and businesses across the East of England, the South East and across London. If residents ever have a power cut they can call the company for free on 105, and engineers will fix it.
Anyone who would feel vulnerable during a power cut, can also sign up to a Priority Services Register to receive free extra help (during a power cut), at www.ukpowernetworks.co.uk