Preferred Thames Crossing Route To Be Revealed
11 April 2017, 17:27 | Updated: 11 April 2017, 17:28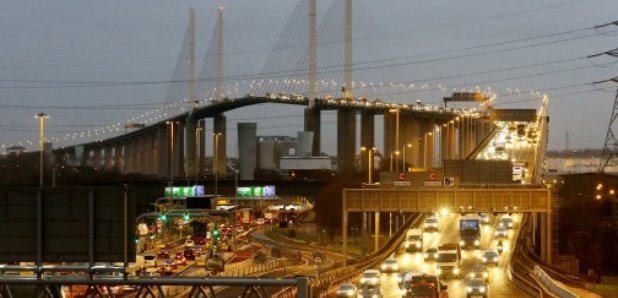 The preferred route for a new River Thames road crossing will be confirmed by the Government on Wednesday.
Highways England announced in January 2016 that it supported a proposed tunnel under the river, connecting Tilbury with Gravesend.

The organisation, which is responsible for operating and improving England's motorways and major A roads, rejected a shortlisted option to build a bridge or tunnel next to the existing Dartford Crossing.

Transport Secretary Chris Grayling will confirm the Government's preferred plan, which would be subject to planning permission.

Highways England said its favoured option would reduce pressure on the Dartford Crossing and offer a shorter route to and from the Port of Dover and the Channel Tunnel.

It would run from the end of the M2 near Rochester, cross the river to the east of Gravesend and join the M25 between junctions 29 and 30.
Three potential approach routes have been identified north of the river in Essex and two south of the river in Kent. The tunnel has been estimated to cost between £4.3 billion and £5.9 billion.

An estimated 77,000 vehicles would use the link each day in its first year.

It would be the first new crossing of the Thames east of London since the Queen Elizabeth II bridge opened in 1991.

Public transport groups claim ministers should instead focus on improving rail links.

There are also fears that traffic using the new crossing will blight communities with pollution on approach roads.