Primera Air Collapse Hits Stansted
2 October 2018, 06:13 | Updated: 2 October 2018, 06:47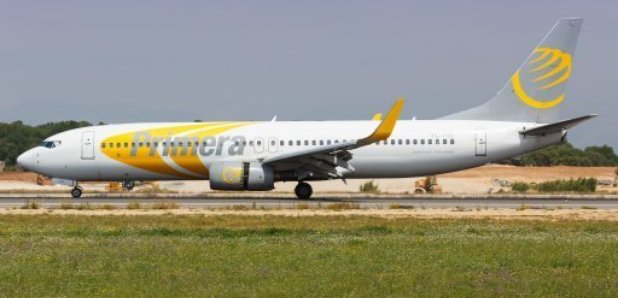 A budget airline that flies to and from Stansted has collapsed.
Primera Air began offering low-cost flights from the airport to the US and Canada earlier this year.
But the discount airline has ceased operations ahead of filing for bankruptcy.
Now thousands of passengers are stranded in North America and Europe.
Clare flew out to New York last Wednesday to attend a drag queen convention and was due to fly back from Newark to Stansted on Monday afternoon, but her flight was cancelled.
She eventually got a flight from JFK to Manchester at around 2 o'clock this morning UK time.
"We arrived at Newark Airport for our flight and we couldn't find the check-in desks or anything with 'Primera Air' on, so went to ask a member of staff of Newark Airport and that's when he told us that the airline had gone bust," Clare told Heart.
"Apparently Primera Air should have been emailing us, but they didn't actually email anything.
"We felt sick to our stomach, both of us, that we were basically stuck with no help at all - there was no way of getting back.
"It's been a nightmare. We were online for two hours trying to book flights. Every flight we tried to book, it was cancelling, because everybody was trying to then get back home."
The Civil Aviation Authority says passengers abroad must make their own arrangements to get home and should contact their insurer.
Stansted Airport said in a statement: "Passengers due to travel with Primera Air are advised not to travel to the airport and instead contact the airline directly."
The Danish airline said it was a "sad day" for staff and passengers but it had "no other choice than filing for bankruptcy".