Prince Harry Visits Epping Forest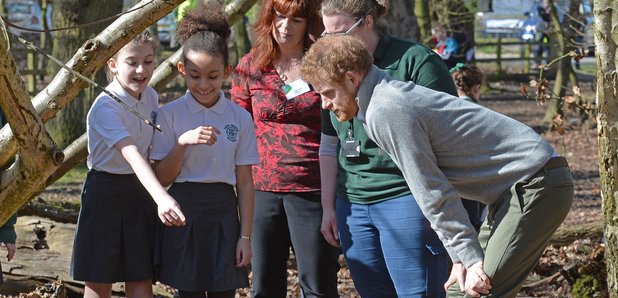 Prince Harry has been promoting ancient woodlands in Essex as his brother faced a media backlash after missing a major Commonwealth event for a "lads" skiing trip.
Harry donned a fleece and boots to visit Epping Forest to learn about a project to keep a centuries-old woodland management tradition alive - with the help of some rare cattle.

And he met former Para Sam Hobbs, now a forest ranger, who showed the Prince his prosthetic limb, fitted after he lost part of his leg following a serious nerve injury.

Meanwhile, the Duke of Cambridge has woken up to newspaper headlines like "Throne Idle" from the Sun and "Dancing King Wills In Boogie Blunderland" in the Daily Mirror.

William was reportedly in the Swiss resort of Verbier on Monday while the Queen was leading the Commonwealth Day celebrations with senior royal figures at an annual service in London.

Since the start of the year, William has carried out royal duties on 13 days, according to listings in the Court Circular, while his brother spent his 18th working day touring Epping Forest.