Prisons Minister Visits HMP Chelmsford
14 June 2018, 16:09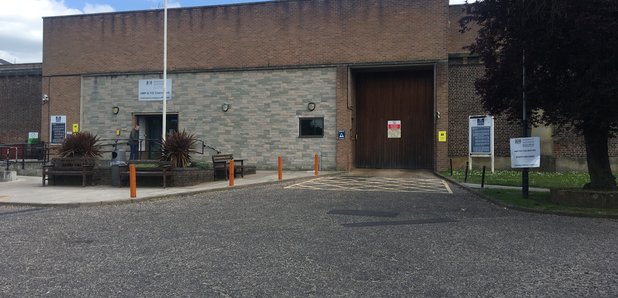 The prisons minister has been visiting HMP Chelmsford this afternoon with the city's MP Vicky Ford.
It's after Ms Ford approached him with concerns surrounding drugs and staff retention at the Catagory B facility.

It also follows an incident this week, where an inmate climbed up onto the roof, and spent nearly two days there.

Rory Stewart MP told Heart lessons will be learnt from what happened saying "Prisoners should not be able to get on the roof... to be honest, having looked at it, I'm surprised he managed to do it. He managed to get right through some razor wire, managed to get right through some anti-drug wire... so he's clearly a very very nimble, athletic man who took a lot of risks to do that.

"We will be re-enforcing all these things, we'll be learning lessons and understanding how it happened and make sure it doesn't happen again.

"But I really want to pay tribute to the staff here who handled it very profesionally over a two day period... got him safely doen off the roof, nobody was injured, he of course will be punished for what he did and I think it was a good resolution to a difficult situation."