RAF Escorts Pakistan Plane To Stansted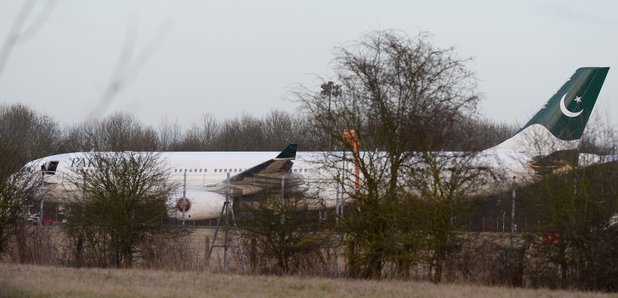 A Pakistan International Airlines jet has been diverted to Stansted after reports of a disruptive passenger onboard.
An RAF spokesman said Quick Reaction Alert Typhoon aircraft from RAF Coningsby in Lincolnshire escorted the aircraft to the Essex terminal.
Essex Police said the diversion happened at around 3pm on Tuesday and the plane is on the ground at Stansted.

A force spokesman said officers are investigating the incident, which is "not believed to be a hijack situation or terror matter".
A spokesman for Stansted said the diverted plane was a Pakistan International Airlines flight from Lahore.
He added: "The aircraft is likely to continue its journey onwards to Heathrow today pending inquiries that the police are making into the individual on the aircraft."
Stansted is a designated airport for dealing with hijacks and major security alerts.
Such incidents are dealt with in a remote part of the airfield to the north-west of the terminal building.