Rare Beluga Whale Spotted In Thames Near Tilbury
25 September 2018, 16:18 | Updated: 25 September 2018, 16:22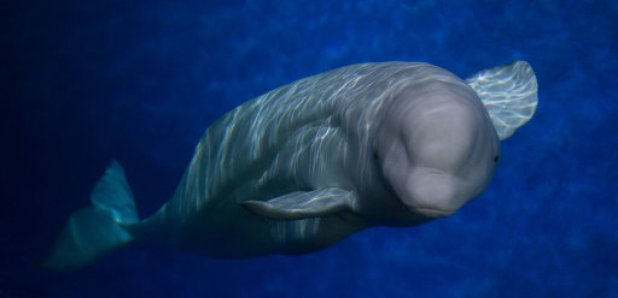 A whale, believed to be a rare Beluga, has been spotted in the River Thames near Tilbury this afternoon.
Footage of the marine mammal swimming near Coalhouse Fort was shared on Twitter earlier.

The British Divers Marine Life Rescue, which helps with rescues of stranded cetaceans and other marine animals, said they were sending their area coordinator down to the river to monitor the situation.

People are also being asked not to go out in boats to get a closer look, but to watch from the shore.

Meanwhile, a spokesman for the RSPCA said: "The RSPCA is aware of reports of a whale, possibly a beluga, in the Thames.

"We are working with other agencies to monitor the situation and ready to provide appropriate assistance if requested."

But conservationists are warning that the beluga whale, normally found in the High Arctic, was lost and could be in trouble.

In 2006, a whale died after it swum up the Thames into central London.
(Pic: Generic Beluga Whale)