Repair Work Underway On Army And Navy Flyover
1 October 2018, 15:31 | Updated: 1 October 2018, 15:34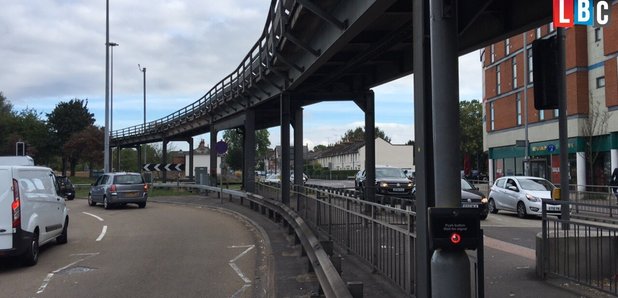 Essex Highways is thanking drivers and residents for their patience during the current closure of the Army and Navy flyover in Chelmsford, while inspection and repair work takes place.
Initial surveys have been carried out finding minor movement at the bases of two columns. Repair work is now well underway.
As a precaution, temporary tower supports have been installed to prop the columns so repair work can take place.
Over the next two weeks assessment and repair work will continue on the flyover, to ensure that it remains safe. The flyover will continue to be closed during this time and while there is no date for reopening every effort will be made to complete the inspections and identify any subsequent actions required as quickly as possible.
The flyover has been regularly inspected in line with national guidance, but a full independent Principal Inspection is also due to commence next week, three years ahead of national guidelines. This Principal Inspection will review all aspects of the flyover in considerable detail.
Away from site, engineers continue to investigate the factors which may have caused the issue. While this work remains incomplete, persistent record high summer temperature distortions may have played a role, with no evidence whatsoever of a vehicle strike.
Much of the work so far has been during the day, but some night works have also been required and will continue when needed to progress work quickly. There will be periods with no visible activity on site to allow new concrete time to set.
The phasing of the lane closures has been planned to cause the least amount of disruption, but Essex Highways apologises for any continuing inconvenience.
Cllr Kevin Bentley, Deputy Leader and Cabinet Member for Infrastructure, said: "I am grateful to Essex Highways for the progress they have made to date. Safety cannot be compromised and despite the disruption to journeys the flyover closure has caused, I know road users and residents will understand this.
"Longer term, the task force we announced in the last two weeks will begin its work to look at all of the options open to us to improve the roundabout."