Report Crimes In Essex On Force Website
5 April 2016, 06:19 | Updated: 5 April 2016, 06:21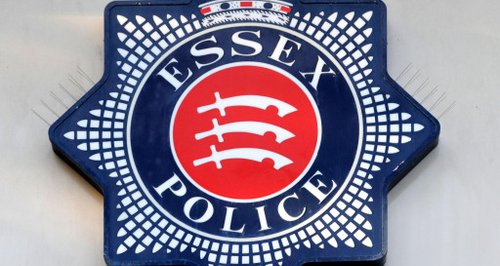 People in Essex can report a crime to the county's police force through its website.
It is part of plans to make it easier, quicker and more convenient to report crimes.
Police and Crime Commissioner, Nick Alston, said: "I am delighted that all of us now have the opportunity to report a crime directly to Essex Police through the force website.
"The ability to work online, from a computer, tablet or phone, is increasingly part of our everyday lives.
"For some people, this may quickly become their preferred means of providing information to Essex Police and seeking help in return.
"However, other routes must continue to be available, such as the 101 and 999 telephone service, and ten front counters in police buildings across Essex.
"Essex Police will increasingly use tools such as Essex Community Messaging and social media, work with print and broadcast media, and communicate regularly with networks of active citizens such as Neighbourhood Watch, to ensure local people know what is going on in their communities and to enable them to help keep communities safe.
"This will help all of us to take reasonable steps to prevent crime from happening in the first place".
The force has also announced it will be trialling four new 'Public Contact Points', which are basically large terminals in town centres were you can access information on the police website.
They will be placed in Brentwood, Grays, Harwich and Rayleigh.
Mr Alston said: "the results will be closely monitored to see how they are used by the public.
"The closure of fifteen front counters and the creation of new public contact opportunities offer the best service possible both now and for the future. A key element of this transformation is making Essex Police more efficient, so more of the available resources are used for front-line policing.
"Essex Police has also created new Community Policing Teams, who will work at the heart of the areas they serve dealing with all aspects of local policing.
"Crucially the teams will continue the two-way flow of information with residents and will work ever more closely with partners, for example the local authority and Community Safety Partnership, to tackle issues such as night-time economy related violence and nuisance behaviour as we all strive towards the common goal of keeping Essex safe.
"Throughout my time as PCC I have encouraged members of the public to contact Essex Police and let them know of any suspicious or concerning behaviour and I hope everyone will continue to do this".