Reports Of Dog Fights In Essex Among Top 10 In UK
18 January 2017, 16:26 | Updated: 18 January 2017, 17:06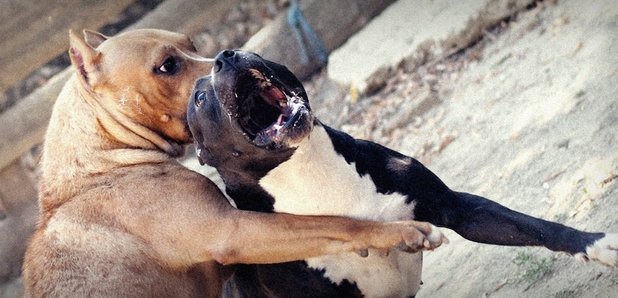 Essex is among the top ten areas in the country for calls about organised dog fighting to the RSPCA since 2006.
112 reports have been made in that time.
This compares to almost 5,000 nationally.
The maximum sentence for offenders is six months in prison or a fine, but campaigners want it to be raised to up to three years.
There are concerns that the actual figures could be a lot higher as many incidents go unreported.
Eduardo Goncalves, chief executive at the League Against Cruel Sports says the animals are often used for betting in fights by organised criminal gangs and the results are harrowing.
"Some of these fights go on for hours," he said. There is a lot of blood.
"The dogs are a mess after the fight and offenders don't take them to the vet, they are just patched up with a staple gun or superglue.
"They don't care about these poor animals.
"They are also trained to fight. They are being pumped with drugs or given electric shocks.
"We even have evidence that bait animals are being used; cats, badgers and even pigeons.
"This is a serious crime and we want it taken a lot more seriously.
"The FBI in the US has made it a Grade A felony and we need to take the same approach."
A bill is being brought to parliament on February 24th which will propose increasing sentences for such crimes.
Eduardo said: "People need to lobby their MP's to support this bill at the end of February.
"We can and must try and tackle this cruel act."
More information about the League Against Cruel Sports can be found here http://www.league.org.uk/dog-fighting