Reward For Info On "John Goldfinger Palmer" Murder
21 June 2018, 13:41 | Updated: 21 June 2018, 14:14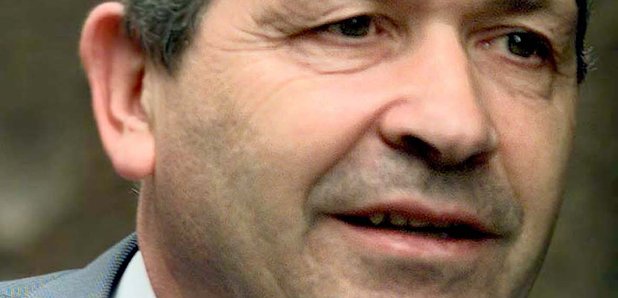 Almost three years to the day, since notoriuos criminal "John Goldfinger Palmer" was murdered at his home in Essex, his family have put up a £100,000 reward for information that leads to the arrest and conviction of the person or people that killed him.
Palmer's partner has said it haunts her that he was "stalked like an animal" by a suspected hitman, who is believed to have scratched a spyhole in his garden fence in South Weald, before shooting him six times back in June 2015.

Detective Chief Inspector Stephen Jennings said there is "no reason for us to believe that the money put up by members of John's family is the proceeds of criminality".

Officers originally thought Palmer, who was once described as Britain's richest criminal, had died of natural causes because of recent keyhole surgery to his chest. However, it later emerged he had been shot six times at close range.

An inquest in 2016 heard there were "failings on behalf of Essex Police" and concluded Palmer was unlawfully killed.

Christina Ketley, Mr Palmer's partner, said: "It haunts us every day to think that whoever was responsible was clearly watching John, stalking him like an animal before so brutally and callously ending his life.

"Losing a loved one is hard enough but in this case we have the added stress of not only not knowing who did it but why."

Mr Jennings said he believed it was a "professional contract killing" which happened in the only part of the garden not covered by CCTV.

A ballistics expert concluded that the gun used was a .32 calibre silenced revolver, which has never been found, Mr Jennings said.

He added that five of the six bullets had been found, but the sixth is outstanding.

Mr Jennings said Palmer, who gained his nickname after being acquitted of handling gold bullion in the £26 million Brink's-Mat raid in 1983, had associated with some of the people convicted over the £14 million Hatton Garden raid in 2015 and had been due to stand trial in Spain over alleged real estate fraud.

"My belief is the person responsible in arranging this is someone very high up in the criminal underworld and we would expect if finances were used to purchase this killing you're talking about a large sum of money," he said.

He said he believes the key to solving the case lies within the criminal fraternity in the UK and possibly Spain.

Anyone who believes they have information about the murder of Palmer is asked to call Essex Police on 101 or Crimestoppers anonymously on 0800 555 111.