Rise In Mental Health Call Outs To Ambulance In Essex
7 March 2016, 06:17 | Updated: 7 March 2016, 06:19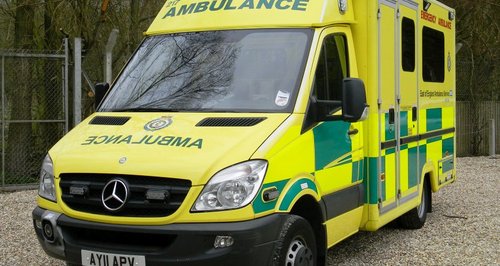 There has been a 15 percent rise in the number of call outs the East of England Ambulance service has had to people in Essex with mental health disorders in the last two years.
Figures obtained by Heart through a Freedom of Information Act request show there were more than 4,200 in 2015, up from nearly 3,700 in 2013.
The mental health charity Mind has described the issue as a "ticking time bomb".
Vicki Nash from the charity said: "Services are really creaking under the pressure.
"That's been compounded by the cuts to funding and some of the bed numbers, as well as a reduction in mental health staffing provision.
"So it's really unsurprising that the ambulance service has felt the impact.
"The East of England Ambulance Service is committed to the Crisis Care Conchord Act which has been established across England to bring together all agencies at local level to support people in a mental health crisis.
"(That shows) the will is there, it's just whether they have the resources to do the job properly".
A spokesperson for the East of England Ambulance Service has told Heart it has improved the way it codes calls and it thinks people are getting better at recognising mental health symptoms.