Royal Visit For Harlow School
16 September 2016, 15:51 | Updated: 16 September 2016, 17:45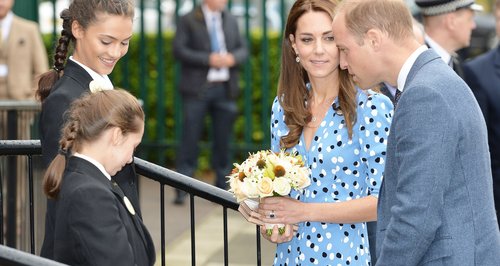 Stewards Academy in Harlow was visited by the Duke and Duchess of Cambridge today, who were there to encourage young people and children to talk about their feelings.
It was part of theirs and Prince Harry's Heads Together campaign.
Prince William and Kate joined a lesson and an assembly where students gave speeches about the big changes they might face, particularly when starting a new school, and the support that helps them get through those times.
They also met with parents to talk about how they can encourage their young people to open up. The Heads Together Charity Partners have put together '10 Tips for Talking' to help parents have these conversations with their children (pictured here).
The Deputy Head Teacher at Stewards Academy, who work with national charity Place 2 Be to offer support to their students, said the "excitement in the school was quite tangible".
Marie Erwood said it's important for children to open up about their feelings saying "there's a lot of pressure on children today for academic success, but if you do not support their emotional health and well being, frankly you're not supporting the whole child and you could be storing up problems for later years."