Runway Repairs Cause Delays & Diversions At Stansted
14 August 2017, 06:07 | Updated: 14 August 2017, 06:09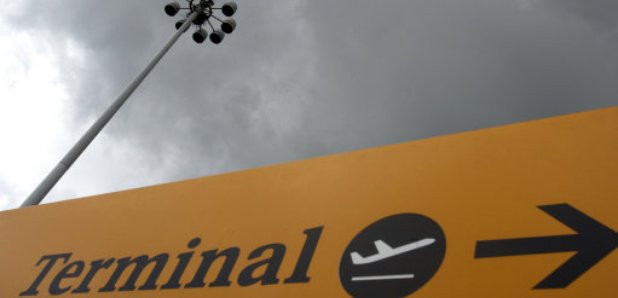 Air travellers were hit by delays at London Stansted, one of the UK's busiest airports after the runway was closed for repairs.
Flights were diverted from Stansted after it shut down its landing strip between 5.30pm and 6.10pm on Sunday.
Passengers reported being told by crew that the disruption was caused by a hole in the runway.
The airport confirmed 11 flights had been sent to other hubs including Luton and East Midlands during the closure.
Images posted on social media showed sprawling queues as hundreds waited to board their flights
After the closure, Stansted Airport posted a statement saying flights were now running again, but "some flights may be delayed or cancelled".
It added: "Our runway was temporarily closed between 5.30pm and 6.10pm to allow for minor repairs to be safely carried out and some arriving flights were diverted to other airports during the closure.
"This temporary measure was deemed necessary for safety reasons and we would like to advise that the runway is now open and flight operations are back to normal."
Responding to the announcement, one user wrote online: "The hundreds of people who've been queuing at gates for 2 hours debate that news..."