School Of Medicine In Essex Welcomes 1st Students
28 September 2018, 16:08 | Updated: 28 September 2018, 16:10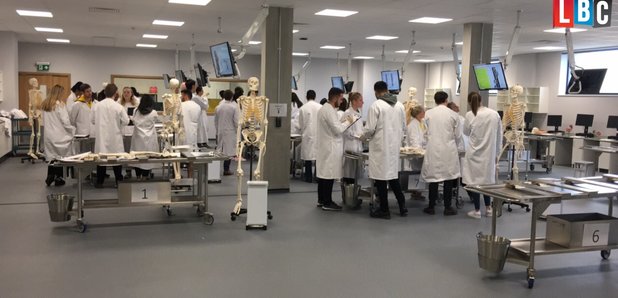 Anglia Ruskin's brand new £20 million School of Medicine in Chelmsford has welcomed it's first students.
The facility in Chelmsford is one of five new medical schools across the country, that were announced back in March as part of government plans to train an additional 1,500 doctors in the NHS by 2020.

Heart went to the campus in the city today and spoke to some of the students who've just started their courses.

Alexander Stone from Loughton is one of them and told us "it's a world changing opportunity... well our world... purely because everybody that lives in Essex, there's no local school for us to come to to practice medicine, so it's a great opportunity."

Another student, Demi Bola-Ojo from Grays, added "It's really good because Essex really needs a good, vibrant medical school. I think it's good that it could bring future doctors to Essex."