School transport costs in Essex increase
7 June 2018, 08:06 | Updated: 7 June 2018, 08:07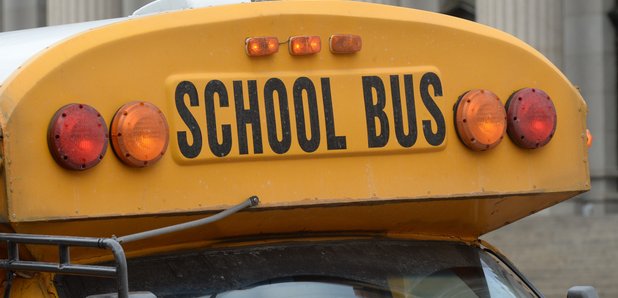 Campaigners in Essex claim changes to school transport policy in the county have actually led to a 40% increase in costs per pupil for taxpayers.
The parent action group Essex Against School Transport Cuts says information revealed after a Freedom of Information Request reveals the widening negative impact of Essex County Council's 'non-catchment' school transport policy.
They say it's costing some parents up to £900 a year, as well as causing congestion and pollution as more families take to the roads for the school-run themselves.

In a 2017 survey EASTC collected evidence of parents having to change jobs and working hours in order to transport their children to school. The survey completed in December which had nearly 250 responses found the policy had a negative impact on 95% of respondents, with some parents reporting having to take on extra jobs to pay for school transport with costs of up to £900 per year, children forced to take dangerous walking routes and 25% more parents driving children to school putting extra pressure on roads.

In 2015 Essex County Council revised its school transport policy to become the first local education authority in the UK to abolish the right of children to free school transport to their catchment secondary schools where they live more than 3 miles away, changing this to the 'nearest' school as well as stopping free transport for young people in further education.

Cllr Ray Gooding, Essex County Council Cabinet Member for Education, said: "The campaign group is being very selective in its use of figures to support a view that special deals be put in place for some areas, paid for by all other Essex taxpayers.
"It is important we provide the best possible value for money for the people of Essex, and there can be no justification for a special deal for some locations based on 'catchment areas', paid for by all other Essex taxpayers.
"The change to the education transport policy, which came into effect for September 2015, was made to ensure there is a consistent and equitable system for school transport across the whole county.
"We have reduced the daily cost of education transport year on year since 2011/12 and the policy change savings are fully on track.
"Any suggestion of special deals for some, paid for by everyone else is unsustainable. We have absolutely no intention of reviewing or changing the policy."