Seatbelt Crackdown By Police In Southend
4 October 2017, 07:14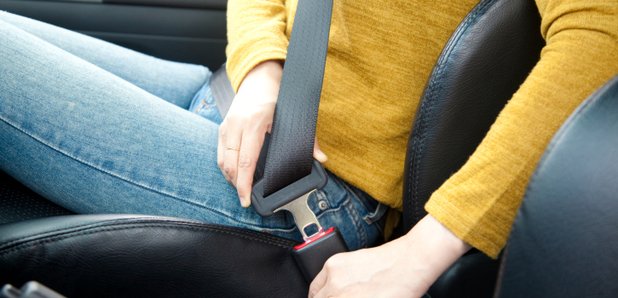 A traffic operation held in Southend saw 76 drivers driving without a seatbelt as well as two arrests.
Officers from the Casualty Reduction Section held a dedicated operation on London Road, Southend on Monday, October 2, to help to reduce those killed and seriously injured on our roads by using a combination of engagement and enforcement.

Throughout the operation, 76 drivers were dealt with for failing to wear a seatbelt whilst driving and 10 drivers were found to be driving whilst using their mobile phone, each driver was dealt with accordingly.

Two people were arrested during the operation. A 37-year-old woman of no fixed abode was arrested on suspicion of failing to appear at court. She will appear at Basildon Crown Court on October 3.

A 19-year-old man from Westcliff was also arrested on suspicion of failing to stop for police, dangerous driving, driving without a valid licence, driving without valid insurance, dwelling burglary and theft of a motor vehicle. He was charged for failing to stop for police when directed, driving without insurance and dangerous driving. He will appear at Basildon Magistrates' Court on October 17. Enquiries are ongoing to investigate the theft of a motor vehicle and dwelling burglary suspicions.

Another driver failed to stop for police and a short pursuit took place. The pursuit was discontinued after a young child was spotted in the vehicle. Enquiries are ongoing to locate the driver.

Four drivers were found to be driving without valid insurance and had their cars seized under Section 165. Three drivers were found to be driving in excess of the speed limit.

Two cyclists also received tickets after they were spotted jumping a red light on the A13.

Matt Hine, Operational Tasking Supervisor at the Casualty Reduction Section, said: "Our traffic operations help to keep Essex roads safe by targeting those who pose a risk to other road users. However, in a lot of cases, motoring offences will uncover more serious crimes. This operation demonstrates how the use of stop searches and Automatic Number Plate Recognition can assist us in bringing offenders to justice."