'Serious Events' At Essex Hospitals
6 May 2015, 12:56 | Updated: 6 May 2015, 16:03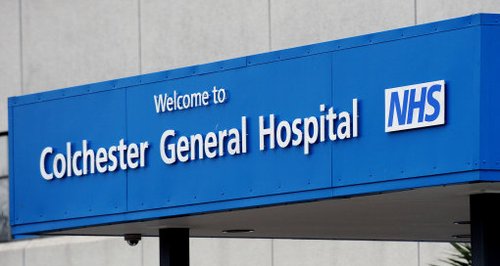 Two Essex hospital trusts have reported a higher than average number of so-called "Never Events".
These are described as serious, largely preventable patient safety incidents that should not occur if existing national guidance or safety recommendations had been implemented by healthcare providers.
Today's report provides a provisional summary of Never Events that have occurred between 1 April and 31 March 2015.
There were nine at Colchester Hospital University NHS Foundation Trust, which is the highest in the country.
Mid Essex Hospital Services NHS Trust, which runs Broomfield Hospital in Chelmsford, saw seven.
A spokesman for Colchester Hospital University NHS Foundation Trust said: "We care for hundreds of thousands of patients every year and we usually get it right, which is why there has always been so much goodwill for us in the community and why in 2014/15 we received 23 plaudits for every complaint.
"However, health care can be very complex and we do sometimes make mistakes. In those circumstances, it's essential that we're open and honest about them and, importantly, use them as learning opportunities that will help us to improve our services and make them safer
"The Trust, therefore, proactively encourages all staff to be open and to report incidents, and has a 'no blame' policy so that learning can take place to prevent recurrence."