Seven Months In Jail For Woman Who Urinated On Essex War Memorial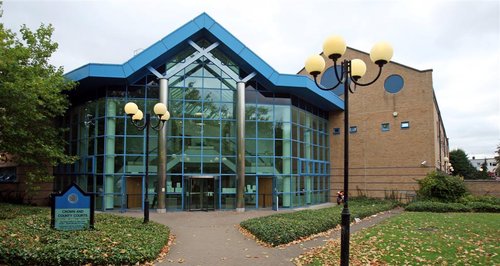 A drunken woman who twice urinated on a public war memorial in Grays in front of horrified onlookers has been jailed for seven months.
Kelly Martin, 42, outraged public decency when she desecrated the monument in broad daylight in first in April when there were still Remembrance poppy wreaths on it.

She did so a second time while on bail in June, the day before the 100th anniversary of the start of the Battle of the Somme, which began on July 1 1916 and cost hundreds of thousands of lives.

Martin, who wore a blue vest top and had her hair in an off-centre pony tail, swore and shouted as she was led down to the cells at Basildon Crown Court on Tuesday.

Judge John Lodge, sentencing, said: "Each of these offences is so serious that only a custodial sentence is appropriate.

"The two cases of outraging public decency involve urinating on a war memorial.

"Inevitably war memorials were constructed at the centre of towns and villages so on a daily basis people could be reminded of the sacrifices made by people who died.

"People use them as a place around which they congregate and that's not wrong, but when people take that step further and abuse them by urinating on them that's a matter the court needs to take very seriously indeed."
Mother-of-five Martin, of no fixed abode, was arrested on July 2 and convicted at Basildon Magistrates' Court in August of two charges of outraging public decency and one of common assault and using abusive language against a paramedic the same day.

Martin had thrown a bottle at the paramedic, the court heard.

She was sentenced to one month in prison for the first count of outraging public decency, three months for the second to run consecutively and three months for both the assault and the abusive language, to run concurrently.

Mothers with young children were among the mortified members of the public who had witnessed Martin's unsavoury act on June 30, pictures of which surfaced online on July 1, as the nation came together to remember the fallen.