Sinkhole Leaves Lorry Stranded In Grays
27 May 2015, 15:29 | Updated: 28 May 2015, 09:27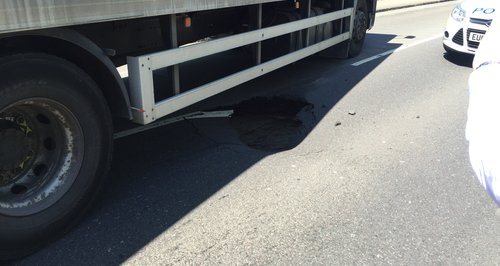 A sinkhole's appeared in the middle of a road in Grays, trapping a lorry.
Fire crews and police officers have been called to the sinkhole, which opened up just before 1pm on Wednesday.
A 200m cordon's been put up, and the road is closed.
Essex Fire officers say the hole has exposed two gas pipes on either side of the road, and there's "a slight smell of gas in the area."
They're waiting for the gas company to arrive.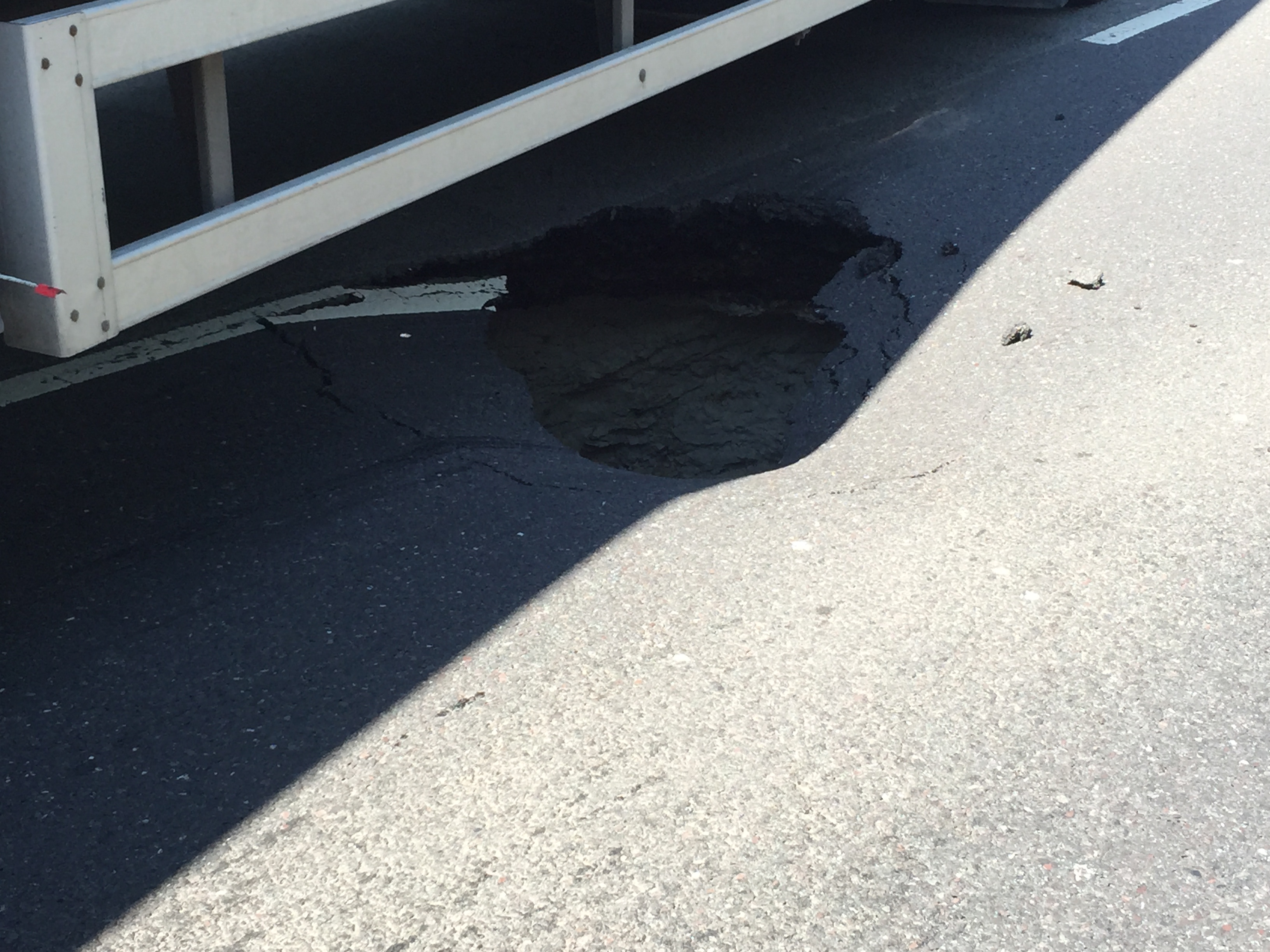 (Pics: Credit Lewis Smith)
Lewis works in Rates Ford garage just down the road, he told Heart:
"A large LGV lorry drove over the sinkhole, it looked like it collapsed, and probably a 4-5 ft hold just appeared in the middle of the road."
"The lorry's actually diagonally across the road, and the hole was smack in the middle of it.
"So I can only assume it hit the hole and sort of bounced up and just stopped in the middle of the road."