Southend airport second best in the UK
24 August 2018, 07:38 | Updated: 24 August 2018, 07:43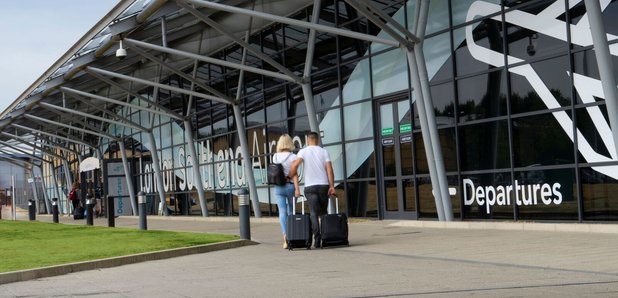 London Southend Airport has been ranked the second best in the UK.
Its customer satisfaction score of 84 percent also puts it on top of all the other London airports.
But London Stansted is joint second from bottom in the list by Which? - with a score of 44 percent.
31 airports were included in the rankings.
Doncaster Sheffield has been named the best airport, and London Luton the worst.
London Southend scored a maximum five-star rating in six of the ten categories assessed, with staff, queues at bag drop, security and baggage reclaim, toilets and prices in shops / food outlets all top scoring.
Rory Boland, Which? Travel Editor said: "Travellers want to start their trips in the smoothest way, but long queues through airports and a lack of facilities can cast a rain cloud over any getaway.
"With new routes launching all the time, passengers have an increasing choice over not just who they fly with but where they fly from. If you can pick a smaller airport, choose Southend over Luton to get your holiday off to a better start."
Glyn Jones, CEO of London Southend Airport said: "To be named 'Best Airport in London' for the fifth-year running is wonderful news and once again testament to all the hard work that the team here at London Southend has put in.
"Once again 'Which?' members have recognised that London Southend offers a substantially better way to travel with fast and frequent train services to the heart of London, at least every 15-minutes, a raft of new routes and exceptional customer service.
"They're all key factors in our success and why more and more passengers are repeatedly choosing London Southend Airport over all the others."