Southend Airshow To Relocate
6 March 2015, 16:14 | Updated: 6 March 2015, 16:18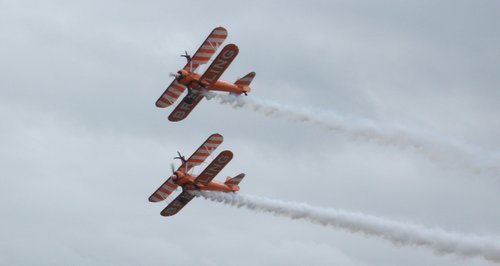 Organisers behind the Southend Airshow say it's not 'economically possible' to run it in the town this year.
They told Heart it will take place this autumn - but that they'll have to put in on somewhere else in South Essex and re-brand it.
It's all because of the mounting running costs.
That's why the local Council stopped funding the show a few years ago - it was taken over by a team of volunteers - who'd hoped to see it back in September.
Councillor Longley, from Southend Council, said: "We're disappointed that the air show won't be coming to Southend. We're welcoming and supportive of events that bring visitors to the town and have supported the organisers with their proposals over the past two years.
"The high costs of running an event of this scale - including costs for policing, marshalling, closing roads and staging - are well known and are the main reason the Council could no longer justify funding the event with council tax-payers' money, at a time when we were having to make tough decisions about budget cuts. We have been open about these costs in all our conversations with the organisers."
Recently the team were looking at proposals to relocate the show to East Beach.
But the Ministry of Defence, who own the neighbouring land and Foulness Island stopped it from going ahead - due to security concerns