Southend Budget "Won't Win Votes"
12 January 2016, 06:57 | Updated: 12 January 2016, 07:21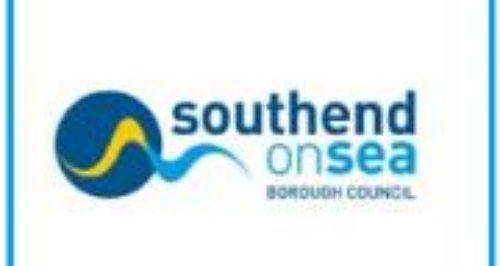 The leader of Southend Council says next year's budget is not about winning votes but helping to secure the borough's future.
The council has announced it has to save nearly £10.5 million next year, and will do so through budget cuts, a rise in council tax of nearly two percent, and the cutting of 60 jobs.

The council says the savings will come across four departments:


Department for People - £5.311m
Department for Place - £3.367m
Department for Corporate Services - £1.408m
Public Health - £381,000

The biggest proposed savings (£3m in total) will be made by a major review of the Learning Disability services and social services for older people.

The council says "both services will be transformed to provide a more person centred approach that focuses on helping people remain independent, remain in their homes for longer and keep people out of residential care and expensive day care services.

"People will be supported in a new way and will focus on people's strengths and how care can be tailored to support that".
The council adds that around 20 of the posts it is looking to eliminate are already vacant, while it expects another 17 to go through voluntary redundancies.

Cllr Ron Woodley, Leader of the Council, says: "I said in December that we would have a tough budget on our hands, and today I have no choice but to announce some incredibly difficult decisions that deliver the significant savings required just so we can balance our books but continue keep the streets clean, support businesses, ensure Southend-on-Sea remains an attractive and popular place to live, visit and do business, but most importantly to look after and protect our most vulnerable people.

"Residents should not be fooled by Government rhetoric about 'spending power' and a 2% social care precept.

"That raises £1.3m, but our social care pressures, including dealing with an ageing population means we have had to find an extra £1m anyway, and a £1.1m adult social care grant we previously thought was available has been deleted and included into our ever decreasing revenue support grant which itself has been cut deeper than anticipated.

"By 2020 we will receive no core grant at all and be largely reliant on council tax and business rates to fund council services.

"I accept it will not be popular, but I must protect the economic stability of the council and I therefore feel I have no choice but to propose to raise council tax by 1.99% and also accept the 2% social care precept which is ring-fenced in order to start raising the money we need to keep the council solvent.

"In total this is a rise of 89p per week for a Band D household or around £47 a year. To not do this would undoubtedly be politically expedient but it would be irresponsible and lead to many issues in future years. I would be delighted to be able to freeze council tax, but central Government cuts have made that impossible.

"This is even accepted by the Government who for the first time in many years are not offering the usual council tax freeze grant. I cannot emphasise enough how important it is to understand that I must make the council financially stable now, and in the coming years.

"Even with a council tax rise, we must still save nearly £840,000 a month in 2016/17 or £38,000 per working day and likely a similar amount over the next four years.

"It is a credit to council officers and my cabinet colleagues that we have been able to present a draft balanced budget, despite late and unexpected announcements from Government, that protects frontline services and also ensures that we remain forward thinking and ambitious, and an authority that continues to seek external funding to deliver regeneration and capital projects that improve our Borough and encourage further private sector investment.

"I said last year and I say again that we cannot and will not just batten down the hatches and rein in our ambitions. That would be no good for local people, local businesses or for the economic prosperity of Southend-on-Sea.

"Our multi-million pound capital programme demonstrates how we can attract significant amounts of external funding to deliver major projects whilst containing the need for borrowing".