Southend Hospital Back On 'Critical Alert'
28 January 2016, 12:40 | Updated: 28 January 2016, 12:43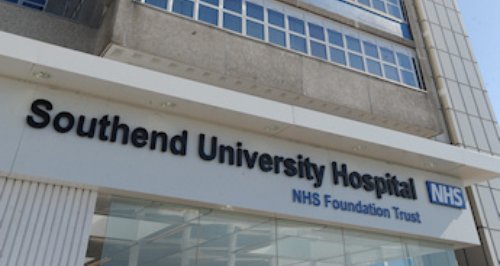 Southend Hospital says it has been forced to declare a 'critical incident' again because of pressure on its beds.
It says it has seen a surge in acutely unwell patients needing to be admitted while it was already operating at full capacity.

Sue Hardy, chief executive, said "Like other trusts across Essex and the wider region, we are seeing a surge in acutely unwell patients coming into hospital and needing to be admitted.

"We are working closely with our Clinical Commissioning Groups (CCGs) in Southend and Rochford & Castle Point to identify appropriate support for those who need care outside of the hospital setting."

"Our staff at the hospital are working extremely hard to cope with the current pressures while maintaining high standards of care, and I want to again thank staff from every ward and department, profession and grade for their continuing commitment.

"We have had no choice but to escalate our status again to ensure the safety of our patients and continue to work with our partners in the community to increase capacity."

In a statement the hospital said: "To assist the hospital in dealing with the situation, the trust would like to remind members of the public to only visit the accident and emergency department if they are seriously unwell or critically injured.

"Choking, chest pain, blacking out, blood loss and fractures are all considered emergencies, and those with symptoms like this should not hesitate to visit their local A&E department.

"Alternatives include ringing NHS 111 for health advice 24 hours a day, seven days a week, or speaking with your GP or pharmacist".