Southend Hospital 'Critical' Again
16 January 2016, 07:07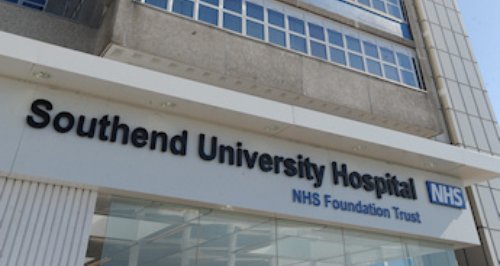 The alert status at Southend Hospital has been raised to critical for the second time in a week - because of the huge numbers of patients turning up.
Bosses made the decision to raise the alert level above 'black' again last night, after seeing high numbers of very poorly patients coming to the hospital, with no more free beds.
They say it's "part of a wider range of measures to safely manage the issues and make beds available to admit very unwell patients from the emergency department."
Sue Hardy, chief executive, said "Like other trusts across Essex and the wider region, we are continuing to see large numbers of acutely unwell patients coming into hospital and needing to be admitted.
"Our staff continue to work extremely hard to cope with the current pressures while maintaining high standards of care, and I'd like to thank them for their commitment during this difficult period.
"However we have had to escalate our status again to ensure the safety of our patients as we continue to work with our partners in the community."
The trust is again asking people to make sure they only go to A&E if they are seriously unwell or critically injured.
They say for symptoms and emergencies like choking, chest pain, blacking out, blood loss and fractures do not hesitate to visit A&E.
Sue Hardy added: "The emergency department is very busy and we have to warn patients that those attending with 'non-urgent' conditions will wait much longer than usual as patients are prioritised according to how unwell they are.
"We would like to remind anyone who is unsure of the best course of action to always ring NHS 111 for health advice 24 hours a day, seven days a week, or to speak with your GP or pharmacist."