Southend parents warned to 'see the signs'
24 October 2018, 06:16 | Updated: 24 October 2018, 06:18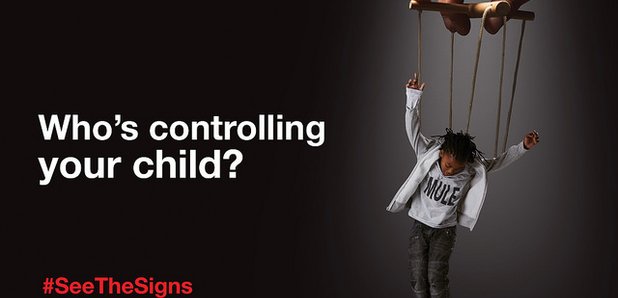 Parents in Southend are being asked - do you know who's controlling your child?
The new campaign by Essex Police and Southend Council is part of a response to County Lines, a national issue where criminal gangs are targeting children to move drugs and money in and out of cities and large towns, including Southend-on-Sea.
#SeeTheSigns urges parents and carers to find out more about how these criminal groups operate, and be aware of any signs that your child may be involved in drug dealing and exploitation. Doing these two simple thing can help ensure that your child is protected.
As part of County Lines, criminals can target children as young as 8 to 12 years old and into adulthood. They target children across all economic, ethnic and social groups, and the associated violence, drug dealing and exploitation has a devastating impact on young people, vulnerable adults and local communities. Southend-on-Sea is no different.
Signs for parents to look for include, but are not limited to:
Persistently going missing from school or home and / or being found out-of-area
Unexplained acquisition of money, clothes, or mobile phones
Excessive receipt of texts / phone calls and/or having multiple handsets
Relationships with controlling / older individuals or groups
Leaving home / care without explanation
Suspicion of physical assault / unexplained injuries
Parents and carers are also being asked to keep up with the language involved; young people will rarely say that they are running a 'County Line' or 'Country Line'. They are more likely to say that they are 'Running a Line' 'Going Cunch' or 'Going O.T.' (which stands for Over There, Out There or Outta Town).
Outdoor and social media advertising are also being used to make sure the campaign is visible and has a positive impact.
Councillor Helen Boyd, cabinet member for children and learning said: "It's easy for us to believe that these issues only affect other people, but this kind of criminal gang activity is happening across all walks of life.
"There is no one type of child that is being targeted, and this campaign highlights that fact that all parents need to be aware of this issue.
"We hope that in giving parents as much information as we can about the issue, and its warning signs, as well as a supportive ear for anyone who has any concerns whatsoever, that we can protect our borough's children.
"I would like to firmly state that our professional specialist teams treat all children as victims first. If you are concerned that your child is being exploited or is at risk of being exploited by gangs then you can refer in for support and guidance. If you are worried, please call us. You will not be wasting our time."
Councillor Mark Flewitt, cabinet member for public protection said, "Southend-on-Sea is facing the same issues as many other towns across the country, and is taking firm action. Our highly trained specialists are working extremely closely with the police and other agencies to make Southend-on-Sea as difficult as we possibly can for these gangs to operate.
"We want to make it absolutely clear that criminal gangs targeting our young people are firmly not welcome in our borough and will be dealt with in the strongest force. Protecting our young people is at the very core of what we do.
"In support of our work on the ground, we are, through this campaign, asking all parents to make sure they know how to #SeeTheSigns, and to please get in touch with us if they have any concerns about their children or their friends, now or in the future."
Chief Inspector Neil Pudney, district commander for Southend said: "Essex Police officers are out on the streets every day tackling gang violence. Last year we secured 109 years' imprisonment for drug dealers, seized drugs with a street value of £220,000, and arrested 232 people suspected of drug and gang crime.
"Young people can fall into gang lifestyles in different ways but vigilant and loving parents can spot issues and get help before they develop. Gangs recruit young people by portraying a glamorous lifestyle but the reality is far different: you will be at risk of serious injury, arrest or having to commit awful acts of violence. It is not worth it and we won't tolerate it in Essex."