Southend United Promoted To League One
24 May 2015, 08:14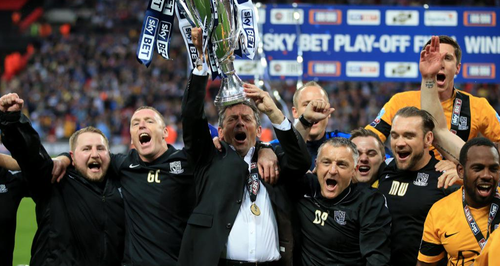 Southend United have been promoted into League One, after a nail-biting play off final at Wembley.
The score was still 0-0 at 90 minutes, with Southend having a goal disallowed and a penalty claim turned down.
So the game moved into extra time.
A free-kick from Joe Jacobson turned into an own-goal from Southend goalkeeper Daniel Bentley - putting the score at 1-0.
But just as the Blues were beginning to think it was all over, Joe Piggot scored in the 122nd minute just moments away from the final whistle.
That took the fans through the trauma of penalties.
But a 7-6 win for the Shrimpers made it all worth it.
Phil Brown's side are going up - to the third division of British football.